Rovers Magazine is published quarterly and mailed to over 25,000 subscribers in North America. Past issues of the magazine appear on our website, www.blog.roversnorth.com. Rovers Magazine is the largest magazine published in North America for Land Rover Enthusiasts, and is a service to purchasing customers of Rovers North Inc.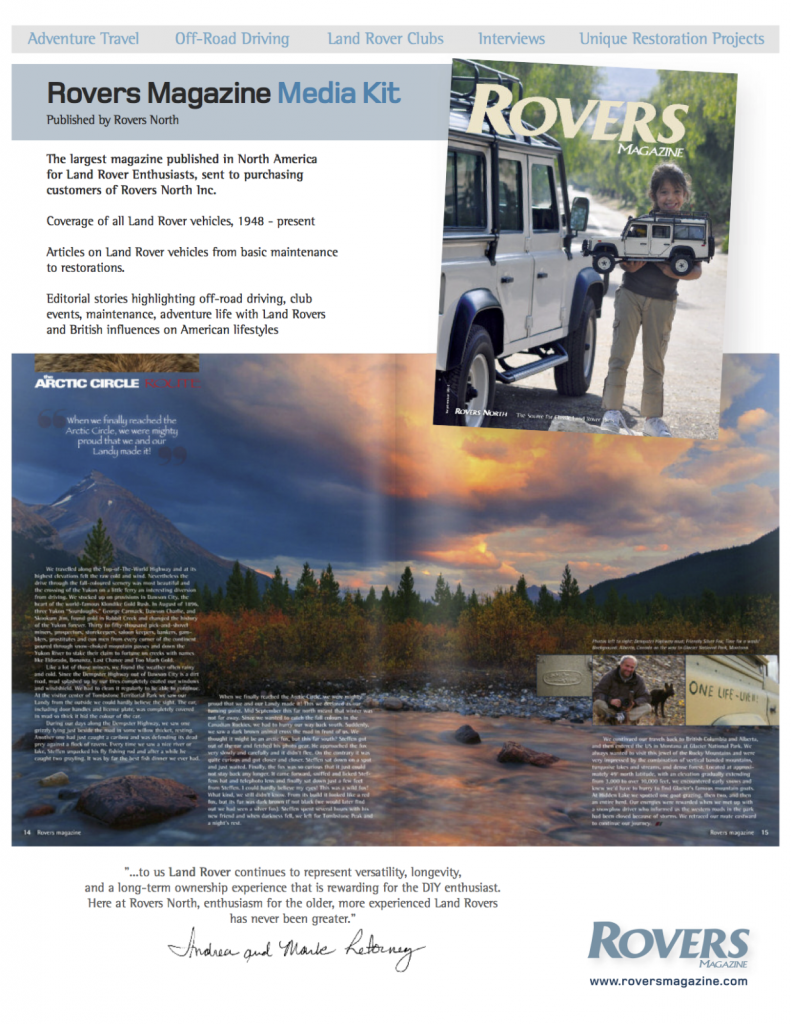 Advertising in Rovers Magazine connects you with an impressive demographic of subscribers whose age, income, family status and profession will provide you with the right audience for your automotive and outdoor lifestyle products and services.
Rovers Magazine is published by Rovers North, Westford, VT, the Land Rover UK-authorized US distributor for heritage Land Rover parts. Since 1979 Rovers North has provided Land Rover enthusiasts with parts and technical expertise to get the most from their Land Rover experience.
Contact us to receive the Rovers Magazine Media Kit today.