Rovers Magazine is the largest circulation US publication specifically for Land Rover enthusiasts. Published quarterly, the magazine's coverage ranges from off-road rallies to Land Rover's special events and new vehicles worldwide. Our regular columns and features will keep you entertained and informed about the Land Rover life. Each issue of Rovers Magazine also includes the latest products and parts from Rovers North to help you get the most out of your Land Rover.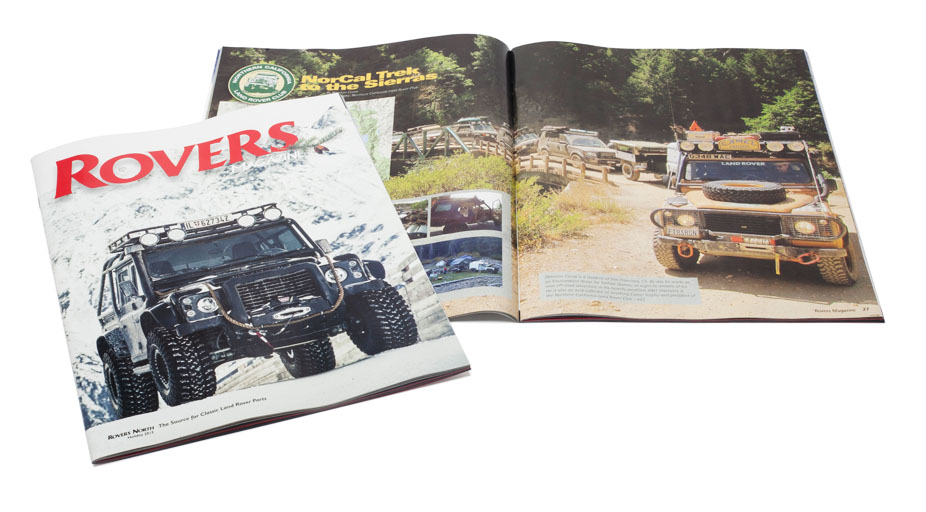 Rovers Magazine is a complimentary service of Rovers North to its current customers.
Due to rising postal costs, we must limit our mailings to North American residents.
Please feel free to download and print your own copy locally.  You can find our most recent issue as well as archived issues here.
We hope you'll let Rovers North become your source for Land Rover parts and expertise.