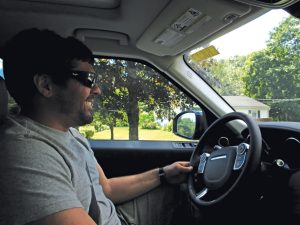 I thought that arranging for a test drive of a Range Rover with the Td6 would require only a phone call from my personal assistant to my Sales Guide at a Land Rover dealership—wrong! First, I have no personal assistant, and second, Range Rover diesels don't sit long on a dealer's lot.
I called Land Rover Scarborough in Maine on Friday and yes, they had both a Range Rover and a Range Rover Sport diesel on hand. Yes, of course I could test drive one, and yes, the following Monday would work fine. Only the Range Rover sold on Saturday and when I arrived at the dealership on Monday, only the Sport remained. Good thing I didn't wait any longer!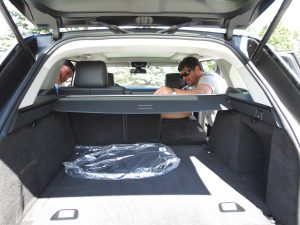 For assistance with this road test I called upon Land Rover enthusiasts in southern Maine and Mark Libby, a Series and for- mer Discovery II owner, told his work crew that he'd "be back soon" and drove 50 miles to join me. Mark drives a diesel Ford pickup and was excited to finally experience a Land Rover diesel.
When you stand outside the car and listen to the starter churn, you can recognize that this engine sounds different than the gasoline V-8. Sitting inside the car, only the starter motor gives away that you're driving a diesel engine. Land Rover has done a remarkable job in limiting noise and vibration intrusion into the passenger compartment of the Range Rover Sport.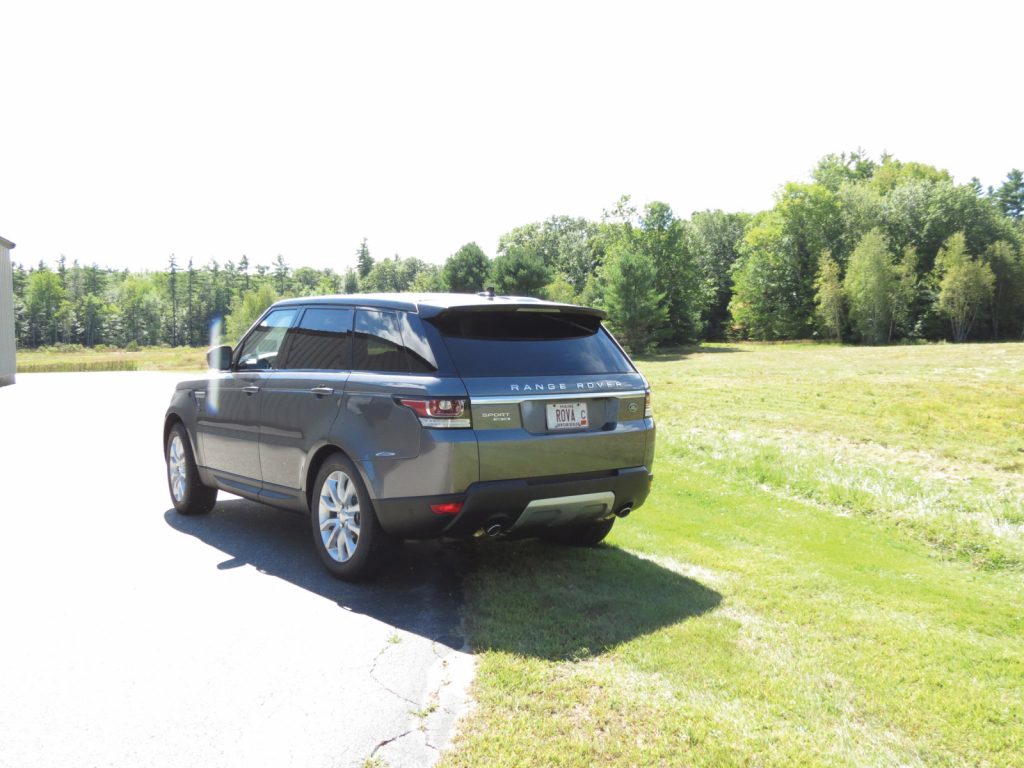 The "Sport" side of the Range Rover Sport was in full evidence once underway. 440 lb-ft of torque pushes you well back into the form-fitting, supportive front bucket and makes acceleration under common driving conditions equivalent to the V-8 engine—with the added advantage of superior fuel mileage. We reached the speed limits all too rapidly.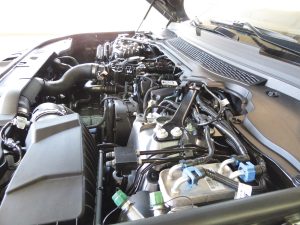 The Sport came with the "stop/start" feature that shuts off the engine when it senses you're at a full stop, and then starts it when you press down on the accelerator. The first time it shut down, Mark and I—both Series owners—looked at each other with concern. In our shared experience, a "stop" meant a stall—happily not the case here.
We stopped to share the good times with fellow enthusiast Lars Sjulander, who really did have to work that day and who shared his annoyance that he could not gallivant about with us. Under the hood, with the engine cover removed, the motor didn't seem to take up much space and everything important seemed accessible. Collectively we marveled at the quiet idle of this diesel engine. Mark's conclusion was direct: "If I could afford it, I'd have two of them."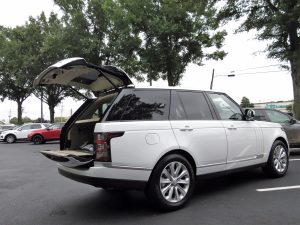 A week later, thanks to Land Rover Richmond's Matt Bigelow and "Tink" Doyle, I spent time in a Range Rover HSE diesel. Again, the silence was golden within the Range Rover, and even outside. The 2016 Range Rover will accomplish off-road what every Land Rover should do, but with astounding levels of comfort and style. I've met the interior design engineers at Jaguar Land Rover and their modesty is mis- placed—the inside of this Range Rover is spectacular. A noisy, rude diesel would be totally out of place here, and indeed, the Td6 does not intrude at idle or at full acceleration.
You need a carefully-tuned ear for motors to differentiate the Td6 diesel from the gasoline V-8. Off-road the response will be terrific—as will your joy when you fill up the fuel tank.
By Jeffrey Aronson
Photos: Land Rover Media, Jeffrey Aronson
Additional Images: