As mud season in New England draws to a close it's time to wash off the winter's grime, salt and mud from the Land Rovers. Of course, those readers in more temperate climes have only mud to worry about. That gives Sighters more time to search out Land Rovers in unique settings in print or on screens.
It's always helpful for veteran and novice Sighters alike to review the rules that govern when we award a Coveted Mug:
Rule #1 – All Sightings receive recognition and our appreciation, but not necessarily a mug. We reward only those Sightings that capture the unique qualities of Land Rovers and their owners, and display them in a distinctive way.
Rule #2 – If your Sighting doesn't really surprise you, it won't surprise us, either—thus, we can't award you a mug. We're delighted, but not surprised, that Land Rovers appear in British television programmes, British publications, films with British themes and shows about African safaris. You shouldn't be surprised either, and should consider looking for other ways to get a coffee mug.
Rule #3 – At an ever-changing date before publication, we close off the Sightings; for this issue, it was July 19, 2015. If we've mentioned the Sighting in an earlier issue, we might not mention it again. If you're new to the family of Land Rover enthusiasts, you may not have seen your Sighting in an earlier issue.
Rule #4 – We're not outfitting your kitchen. If you qualify, one mug per Sighting per issue.
Rule #5 – Sightings that are Land Rover references in books go to our Literary Land Rover Editor for mention, but only when space permits.
Rule #6 – Psst… Email submissions—remember we can't send a mug by email. To be considered for a Coveted Mug, send us your real name and shipping address, too.
Rule #7 – Grudgingly, very grudgingly, the Editor admits he might have made an error. Let us know if you think you've been jobbed, but all decisions of the Editor are final.
Catalogue companies have always loved having Land Rovers draw eyes to their products.
Aubrey Taylor, Raleigh, NC, spotted the late Series II-A in the Jarrett Bay Clothing Company catalogue.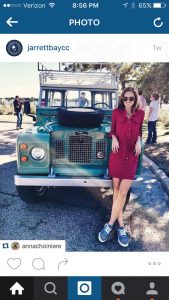 Brian Jones, Raleigh, NC, spotted a Range Rover Classic in a Gear Patrol catalogue [hey, do you Raleigh enthusiasts know each other?]
All advertisers know the power of Land Rover imagery. American Express featured a Defender on their Platinum Plus Travel Guide for North Carolina and Nantucket. While AmEx knew enough to ignore sending one to me, Jeff Krupa, Charlotte, NC, did receive one and shared it with us.
Gary Dalgleish, Millville, NJ, found a Series Rover fender in an Ikea ad in Philadelphia.
Mark Kellgren(see Rule #6) sighted the Land Rover in the Revo sunglass online ad.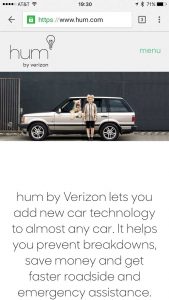 Derek Leith, Frontenac, MO, and Jason Sheehy, Mt. Sterling, OH, spotted a Range Rover P38 used in a Hum commercial.
Yeti coolers sent out an email blast featuring a Defender for impact, reports Ed Hart, New London, CT, and Will Van De Berg, Falls Church, VA. Steven Bartley, Arlington, VA, spotted the Defender in the Best Made catalogue.
Ravi Nagi, Houston, TX, saw an ad for the British shoemaker Clarks in Car and Driver.
Movies and television shows always look better with Land Rovers in them. Mark Hollahan, Stafford, VA, noted the Land Rovers in the film Maze Runner: The Scorch Trials.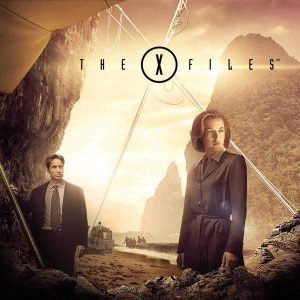 Paul Carter (see Rule #6) found a Series Rover in the background of the iTunes X-Files season 7 artwork.
Martin Tuip (see Rule #6) spotted Land Rovers in the old Aussie kids show, Children of the Dog Star. He also noted a Range Rover on the History Channel's Oak Island, and a Series Lightweight in the Netherlands doing a fine job of towing a semi out of a snowbank this winter.
Ray Sisk, Hope, ME, wondered why Rick Grimes, "tuning up" a zombie in the opening episode, Season 1, of The Walking Dead, didn't take the Land Rover in the background. Unless it wasn't leaking oil and he didn't have time to fill the swivel balls.
Zack Albios, Elverta, CA, heard all the compliments about the Defender 110 in an episode of Rosewood.
When PBS's American Experience created a special on Cuba, they included shots of Cuban soldiers from the 1960s in Series Land Rovers, noted Scott Just, Birmingham, MI.
Matthew Spetz, Forestville, CA, watched two Defender 110's at work in British Columbia in an episode of The Angry Planet.
Chris Snell, Tacoma, WA, spotted a RoW Defender in an episode of The Amazing Race.
Dixon Kenner, Ottawa, ON, Canada, saw that a Tickford station wagon was an inspiration in the 2017 reboot of DuckTales.
In the "More Unusual Sightings" category, Robert Wallschlager, Omaha, NE, and John Kostuch, N. Huntington, PA, both spotted the Range Rover on the bottle of Toppling Goliath's "Rover Truck" Oatmeal Stout [Rob even offered to trade a four-pack for a Coveted Mug].
John Cockell, Chelsea, QC, Canada (see Rule #2) found a Land Rover in a BBC programme on hunting for Nazi gold in Poland.
Gene Lytle, Boulder Creek, CA, noted that a Discovery was spotted in a local news report on the filming of a Super Bowl commercial, behind Joe Montana.
Dan Krebs, San Francisco, CA, noted that Bexar Goods not only used a Series III in their online catalogue, they also used it on an advertised t-shirt.
Tom Martin, Clovis, NM, found a RHD Series Rover in a four season tented camp review online.
Mike Clifford (see Rule #6) enjoyed seeing Protoje in front of a Defender on his new album cover.
Although they often use Land Rovers, Jeff Bang (see Rule #6) enjoyed the article on a custom Defender in Four Wheeler magazine.
Parrie Willette, Hermon, ME, found a very clever column featuring "a knackered old Land Rover" in the December 2015 issue of Outdoor Life.
Dana Brenckle, N. Branford, CT, gives his wife credit for spotting the Land Rover in the hidden object game "Big City Adventure" on Pogo.com.
Bo Prillamin, Vero Beach, FL, spotted a yellow topless Land Rover in a trailer for a Mexican golf tournament.
PT Schram, Churubusco, IN, was ready to throw out a political campaign postcard for Indiana road improvements until he noticed the Land Rover on the card. He also noted an ad from Innovative Products for a trailer tester that featured a Discovery II on the flyer.
Earl Powers, Arnold, MD, enjoyed an Instagram photo shoot by a woman posing in several different jumpsuits, one of which had her standing in front of a Series Land Rover.
Optometrist Stuart Allen, Kanub, UT, received a Revo sunglasses promotion featuring a handsome Series II-A to set an adventurous tone.
We've mentioned these before, but congratulate Sighters on their commitment to finding Land Rovers. Howard Morrison, Savannah, GA, Matthew Flanagan, Ken Gummerson, Baltimore, MD, Josh Smith (see Rule #6) and Brad Berggren, Westport, CT, spotted the Land Rovers in the Orvis catalogue.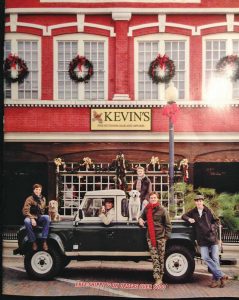 Ken Gummerson, Baltimore, MD, spotted the Land Rover in the Kevin's Gear catalogue.
Bobby Sanderlin, Niceville, FL, and Julian Ward, Epsom, NH, saw the Land Rovers in the prAna catalogue.
Charles Joerrs, Larchmont, NY, found the Series Rover in a Ralph Lauren ad in the Robb Report.
Robert Fleming (see Rule #6) spotted the Discovery in an Exxon ad.
Ann Williamson, Sharon Springs, NY, and Brian Jones (see Rule #6) noticed a Land Rover in a Goal Zero ad.
Jim Leonard, N. Reading, MA, and the "proud owner of a 2002 Discovery," spotted a Land Rover on an Outback Steakhouse gift card.
Andy Shearer, Portland, OR, found the Land Rover in the Microsoft Instagram ad.
Carolyn Benway, Forestdale, MA, enjoyed the Defender on the cover of Boston Magazine.
Ed Hart, New London, CT, noted that Yeti coolers sneak in a Defender-themed "adventure t-shirt" in their email ad.
Aubrey Taylor, Raleigh, NC, spotted the Land Rover used by Thule in their online promotions.
Winners
Stuart Allan Kanab, UT
PT Schram Churubusco, IN
Steven Bartley Arlington, VA
Ed Hart New London, CT
Will Van De Berg Falls Church, VA
Dana Brenckle North Branford, CT
Jason Sheehy Mount Sterling, OH
Zack Arbios Elverta, CA
Derek Leath Frontenac, MO
Parrie Willette Hermon, ME
Mark Hollahan Stafford, VA
Tom Martin Clovis, NM
Dan Krebs San Francisco, CA
Gary Dalgleish Millville , NJ
Jeff Krupa Charlotte, NC
Robert Wollschlager Omaha, NE
John Kostuch North Huntingdon, PA
Brian Jones Raleigh, NC
Aubrey B. Taylor, III Raleigh, NC
Dixon Kenner Ottawa, Ontario Canada
Additional Images: