The New Year will mark Land Rover's 70th year as a marque. Back in 1948, Spike Jones and His City Slickers performed "All I Want for Christmas Is My Two Front Teeth." London hosted the Olympics (nicknamed "The Austerity Games") amidst continued food and steel rationing — the latter of which led to the aluminum alloy used to create the first Land Rover.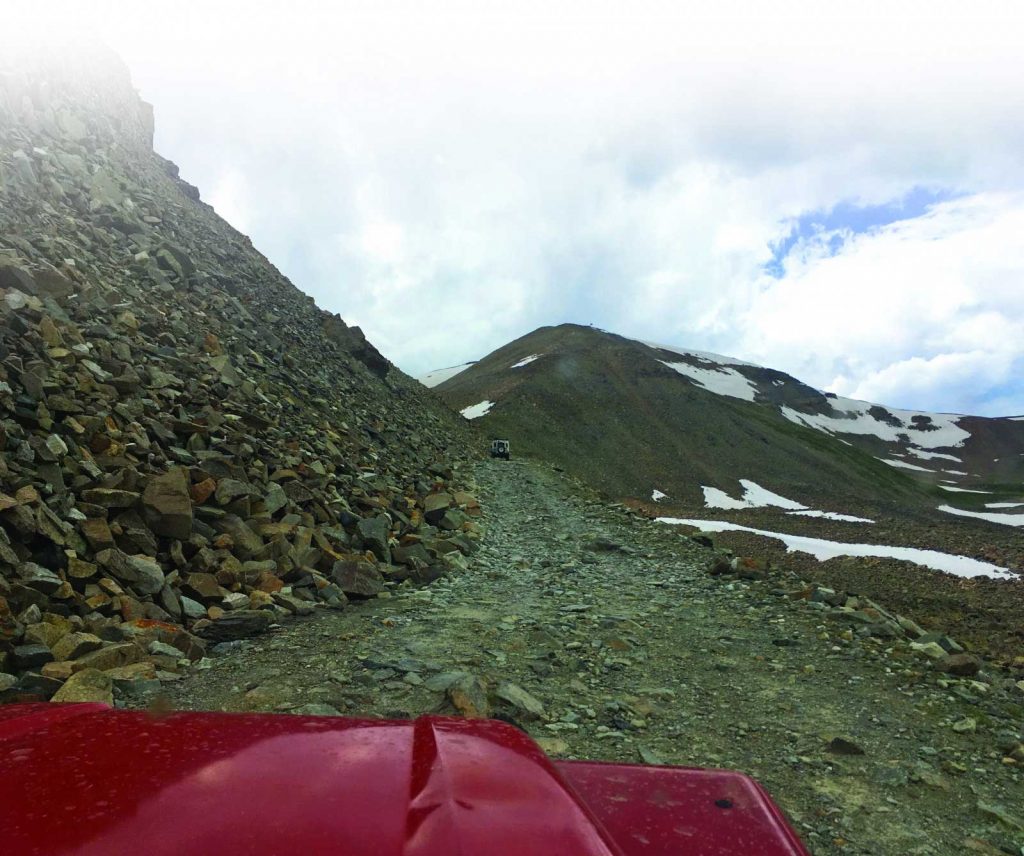 As we approach that milestone, we reflect on the joys and experiences that Land Rover has made possible for its owners and admirers. Whether you enjoy a Series, 90/110/ Defender, Range Rover of any model, LR 2–4, or Discovery 1– "New", there's a Land Rover waiting to take you to unforeseen places, to encounter new sights and emotions.
We're fortunate that enthusiasts want to share their Land Rover adventures through Rovers Magazine. Virginian David Short decided to "Climb Every Mountain" and head west with his Series III Stage One to the Solihull Society's National Rally in Leadville, CO. The rally included an example of most every Land Rover model navigating obstacles from desert to snow. You'll want to add this event to your "must do" list.
The National Rally began in 1989, the introductory year of the Land Rover Discovery in the UK. By 1997, Land Rover spurred new interest in the model through the creation of the Discovery XD. The bold color combination of AA Yellow and Matte Black screamed for attention, as did Land Rover North America's penchant for special competitions and kit that came with that model. XD enthusiast Joey Boerner researched the model and Land Rover photographer Nick Dimbleby shared his images in this appreciation article. We can hear Discovery fans applauding now!
While Matt Davidson's adopted home of Golden, CO, lies under 100 miles from Leadville, this summer found him deep in Tanzania, where he has jumped into a new venture of off-road, cultural and wildlife travel in this fascinating country. This enables Matt to enjoy life in a Defender 110 while helping stateside enthusiasts keep their Defenders on the road.
Steph Dyson left her teaching job in the UK to become the "Worldly Adventurer" in South America, and found her spiritual home in Chile. She combines her travel with volunteer opportunities, and is eager to share her experiences and opportunities. With her father and a family friend she traveled to a tip of Chile in an '02 Discovery II. We think you'll be enchanted with her experience, too.
Land Rover's predilection for "special editions" leads Defender owners to create innovative custom vehicles. To pique your imagination, we share the amazing Defender 90 built just outside of Milwaukee, WI. Melding avionic technology, contemporary power, and race suspension with the 80s ethos of the Defender kept a skilled team hopping for many months, but the result does its owner and the shop proud.
All of us at Rovers North thank you for letting us share our Land Rover expertise with you this year. The Rovers North inventory of Genuine Land Rover, ProLine and other specialty parts have been carefully tested and selected to bring holiday cheer this season. Everyone at Rovers North sends their best wishes for the Holidays and thanks you for letting us be a part of your Land Rover experience.
Jeff Aronson
Editor, Rovers Magazine