Decades ago, I joined a group of Houston-area enthusiasts for an off-road day. We watched everything from Hummer H1's to Suzuki Samari's struggle through the soft clay and mud. When a Defender 90 sailed through the same area, an amazed Jeep owner asked, "What did you do to your truck?" The Defender owner said, "I put gas in it."
In the corner of RN's workshop, a beautiful Series IIA is beginning to take shape. "Mr. Fish" is a 1968 88"
hardtop in marine blue. This two owner Rover from the coast of Maine was discovered and delivered to us by Mike Capozza, a long-time enthusiast with several Series restorations under his belt. Completely rusted out, yet unmolested, Mr. Fish is a time capsule of an early North American specification Land Rover.
After our sales team broke it down into components and enjoyed some hands-on experience with the unique details of this '68, we became busy with some product development projects and Mr. Fish languished in large packing cases stored about RN.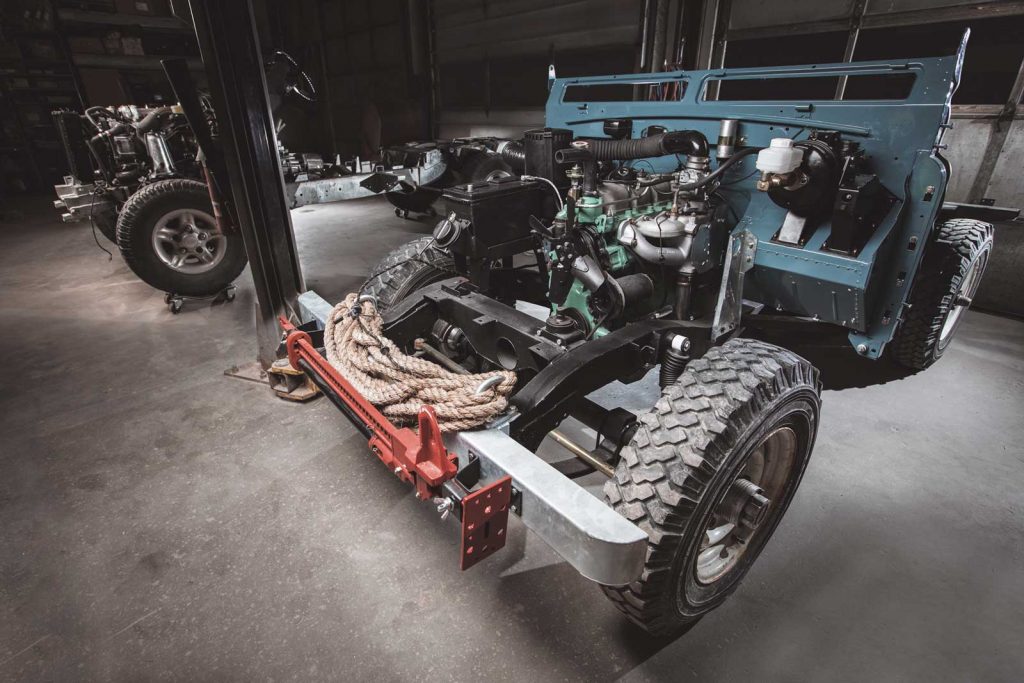 Nearly two years went by before our web master Steven Herr decided to adopt the project and bring Mr. Fish back to life. To our amazement, our web guru is also a master at restoration, demonstrating that down-to-the-detail pursuit of perfection of a possessed enthusiast.
Bringing it all together, Steven has turned his affection for Series IIA and his attention to detail to our website. All those unique Series IIA parts we've stocked for years are now published and easy to find
on our website. Plus, Steven and our team are able to easily test them, ensuring they fit and function as promised.
With so many UK suppliers competing in the aftermarket, the quality range of replacement parts is vast and often unknown. Committed to offering the highest quality parts at competitive pricing is our mission and a challenge we welcome. Mr. Fish now proudly resides next to our Defender 110 project to help us constantly improve our range of Classic Land Rover Parts and our service to you. Thank you for your support and enjoy this new addition of Rovers Magazine.