At age 45, Doug Foster, Mt. Desert, ME, figures that he's owned "about 150 cars," but none have aroused his enthusiasm as much as his latest, a '62 Series IIA 88" pickup.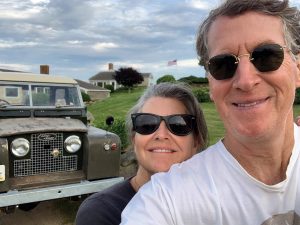 Doug grew up as a "car brat", as his father, Robert, operates The Motor Company on Maine's Mt. Desert Island. "My first car was a '56 Chevy 210, customized with a 283 V-8 and a 4-speed on the floor. Since I was only 14, I never actually drove it out of the yard. Then I decided I wanted a little truck, so I sold the Chevy for a '57 Willys pickup. That required a lot more work — new carburetor, a valve job and more. This was my first car to drive legally — and until now, the only one I've owned that I genuinely regret selling."
Given his enthusiasm online and in a phone interview, he might never sell #151, the pickup named "Petra." He said, "the Series takes me back to the same feeling I had about my Willys. It is so cool, so unique. I can't believe the feeling I get driving it!"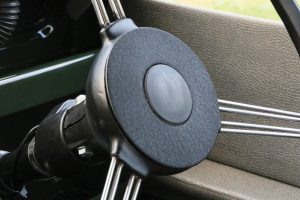 Doug has been an avid Land Rover enthusiast and off-roader for decades. His mechanical skills have enabled him to enjoy the full range of Land Rover models, from Discoverys to Range Rovers, and most recently, a Range Rover Sport. "I have owned many Land Rovers and they all have a brand connection, but this one is special."
This Series Rover becomes his first. He said, "I had thought about one for a long time, but I hadn't made the move. I attended this year's Maine Winter Romp in February and remember seeing more Series Rovers than in recent years. I rode with with a Series group, led by Lisa Corcoran and Matt Browne in her Series IIA 88" pickup, 'Yellow Kitty'. I brought up the rear in my Sport. Lisa is an awesome driver, and watching the IIA pick its way through the trails — well, I had so much fun!"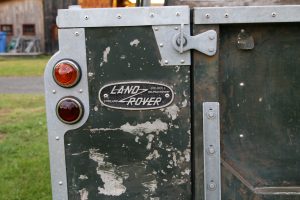 Doug's wife, Meredith Randolph, a building design and construction consultant, had always been a Defender fan, but when she saw photos of Lisa's pickup, she said, "We have to buy one!" They named it Petra after the World Heritage City in Jordan where Meredith, an avid equestrian, has been riding this winter.
Doug exclaimed, "It's such an analog truck. You can feel everything working — you can feel the linkages at work, gears meshing, every movement as an experience. Oddly, it is the most relaxing truck to drive because you slow down and take it all in. The sensory experiences are compelling. You can't have road rage when you drive a Series truck. We have a '66 Mini Cooper S, which although much faster, provides the same sort of experience."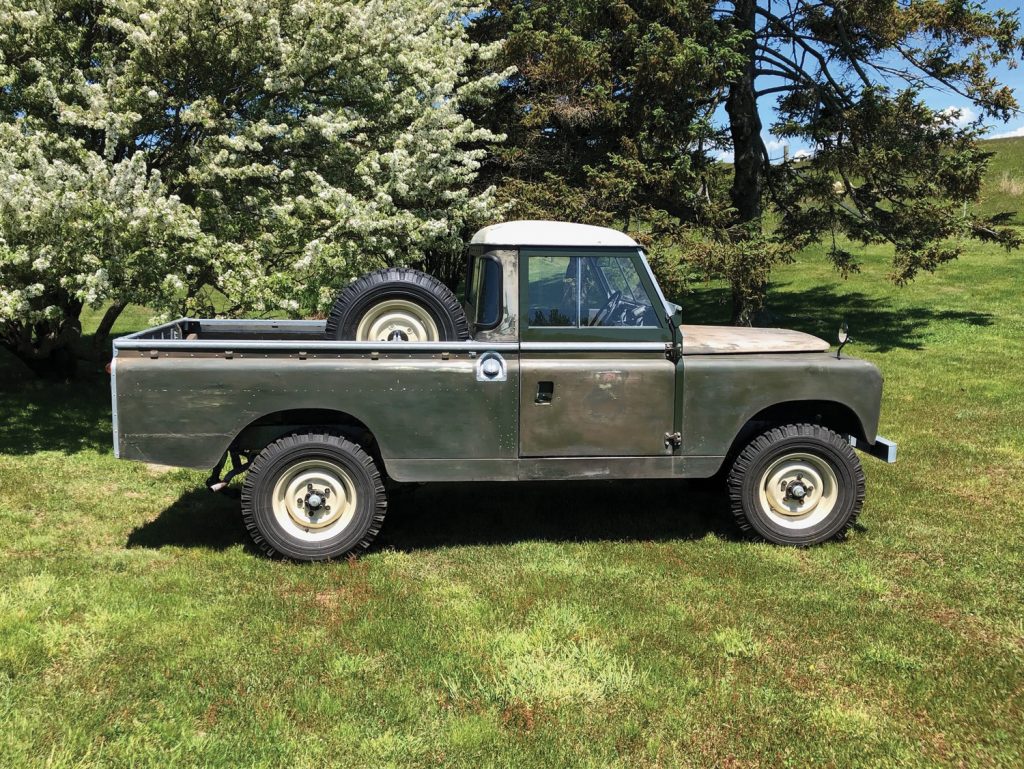 He's not alone. Meredith also adores classic cars and she had been enjoying her '76 BMW 2002, until she stepped into the driver's seat squab of the Series IIA. Doug recalled that "she loved the BMW, but she's positively giddy when she drives Petra.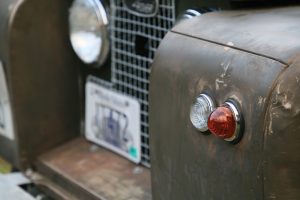 Finding a Series Land Rover pickup is challenging anyway —finding one in the same state, only 110 miles away from you, well, that's spectacular. Petra has spent much of her life in Maine, most recently thanks to previous owner/enthusiast Jack Shrader, of Manchester, ME. "I'm 78-years-old and have back trouble. I can't work on it myself anymore, so I posted it with the Downeast Land Rover Club. I had 15 inquiries within 5 minutes of posting it!"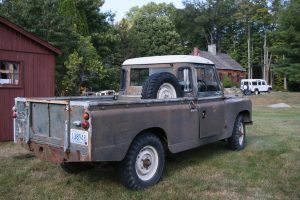 Jack worked for Digital Equipment in Augusta, ME, and after a motorcycle accident in 1970, went looking for a more substantial form of transportation. "I loved camping and hunting, so I tried other 4x4s such as International Scouts and Ford Broncos. I had read a lot about the Land Rover and found one at the dealer, Imported Cars, in Augusta. I believe it was a leftover '69, although I've registered it as a '70. I ran it for 18 years before a construction excavator tore into it. It was only good for parts at that point. Which was a shame, as I had a brand new frame waiting for it in my garage!"
Jack could not stand being without a Land Rover and in 2001, found Petra in a barn in nearby Jefferson, ME. He used it regularly until his physical infirmities forced the sale. "I'm really glad it went to a good home," he said, "and just as happy that it's staying in Maine." Jack's not done with adventure yet, however. He's using the proceeds from the sale to finance another dream. Soon, he's off to Florida to hitch a ride in a P-51 Mustang.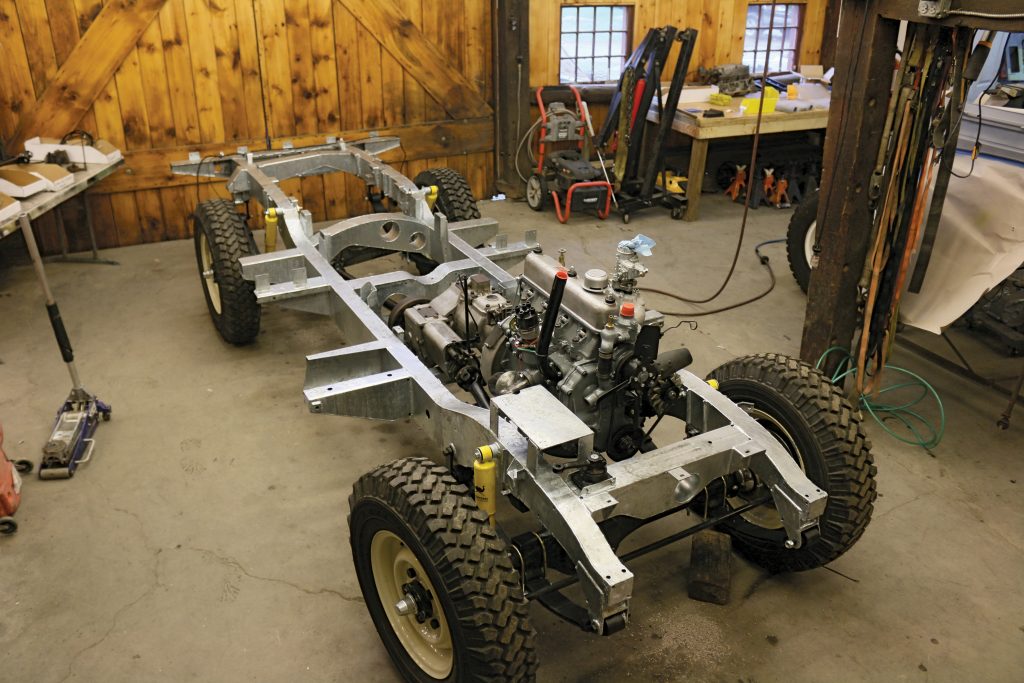 Petra still rode on her retread tires, so Doug has sourced a new set of narrower ties for its 16" wheels. Although all the lights work — a point of pride amongst Series Land Rover owners — Doug has examined the wiring and determined the need to replace portions, such as where two wires are held together by a household wire nut. By the time this goes to press, the radiator will be reamed and sealed by a shop in Bangor with new hoses installed. He's changed over the distributor to a Pertronix electronic ignition to minimize the amount of fiddling required for daily use. "We have to accept Petra's quirks just like we would for any member of our family," Doug said.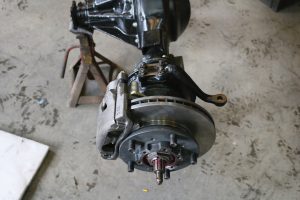 In fact, future upgrades for Petra include a new galvanized chassis from Rovers North. Doug and Meredith enjoy it so much that it will undergo a substantial rebuild so they can enjoy it for a long time. And enjoy it they do; Doug noted, "I've never seen Meredith so excited about heading off to the plant store (which she really likes) as she is in Petra. It's the perfect Sunday afternoon chores vehicle."
So this year, if you visit Acadia National Park on Mt. Desert Island, and see an enthusiast with a huge grin driving a green Series IIA 88" pickup, be sure to wave — it will be Doug or Meredith.
Pace/MacGill Gallery
Peter MacGill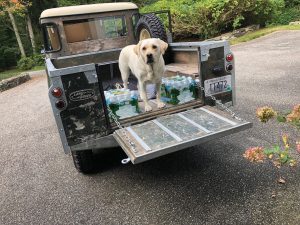 Peter MacGill is the President of Pace/MacGill Gallery, which he founded in 1983, with Arne Glimcher of Pace and Dick Solomon of Pace Prints. One of the world's leading photography galleries, Pace/MacGill has been dedicated to advancing fine art photography for over 30 years. In this time, Peter and his team have presented over 350 exhibitions and published numerous catalogues on modern and contemporary photography. The New York City gallery is known for discovering artists, such as Nan Goldin, Joel-Peter Witkin, and Paul Graham, and representing masters, such as Irving Penn, Richard Avedon, and Robert Frank, to name a few.
Susan Paulsen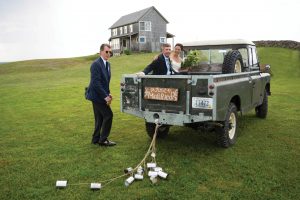 Susan Paulsen lives and works in New York. She received a BA in photography and painting from Ohio Wesleyan University. In 2004, she had a solo exhibition at the Maison Européenne de la Photographie in Paris, which travelled to the Arkansas Art Center in Little Rock. She has published three books with Steidl: Tomatoes on the Back Porch (2005), Sarah Rhymes with Clara (2011), and Wilmot (2012). Susan shows her work at Deborah Bell Photographs, where she has had numerous solo exhibitions.
She has described her photographic art as "highly personal — I find I really don't need to go further than my own house or backyard to find things to photograph. I do not want my photographs to be overly concerned with focus, texture or line — formal qualities really — or with any current photographic trend. I tend to hold on to simple photographic traditions and find that I am not interested in photographic technique, except to use it to get me closer to the emotional intensity I am seeking to convey."