David Short, Sterling, VA, has firmly cemented his Land Rover enthusiast bona fides. An officer in the Sterling, VA Fire Department and a consultant to emergency management teams worldwide, he purchased and refurbished a Stage One and has driven it all over the East Coast. When it came time for him to replace his "family car," he opted for a Discovery Sport. Over the years, David has been an active member of the Rover Owners of Virginia and now serves as its president.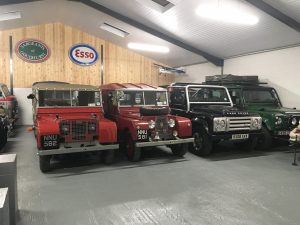 We've had the pleasure of sharing David's coverage of Land Rover events in these pages. He will be returning to the Solihull Society's National Rally in Colorado this summer, and we look forward to his commentary.
His appreciation for Land Rover stems in part from his family; his father-in-law, who resides with them in Virginia, is British and the Shorts return to the UK often. Over this year's July 4th holiday, David and his father-in-law, Jim, decided to travel to southern England and reflect upon the centennial of the end of WWI.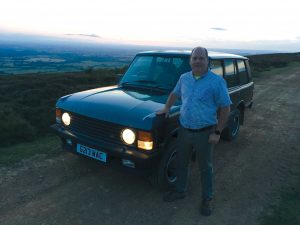 At the same time, David found himself unable to resist cataloging the Land Rovers he spotted in their home region of the Lakes District. To our Defender-starved eyes, these are "Fabulously British." Thank you, David, for sharing your experiences aboard and for all your work on behalf of the Land Rover community in the USA.