Rovers North's Gene Schubert became an instructor at the Land Rover Experience in Manchester, VT, in 1998. Back then, he needed to know the features and operation of the last NAS Defender 90 SW, the final year of the Discovery I (which shared its drive- train with the NAS Defender) and the 4.0 or 4.6 Range Rover P38A.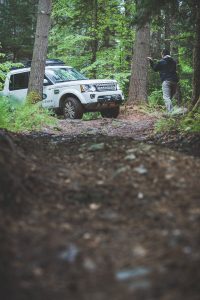 The Land Rover lineup now includes the "New" Discovery 5, the Discovery Sport, the Range Rover Evoque, Velar, Range Rover, Range Rover Sport — and finally, in the near future, the new Defender. Rovers North remains committed to keeping abreast of the engineering, technology, and features of all these models through its connections with Land Rover and training from the Land Rover Experience.  Gene Schubert keeping participants on track
Earlier this summer, 10 staff members from Rovers North spent a full day with Experience School Director David Nunn, and instructors Chrystyna Young, Bill Marinaro, and Gene Schubert. Through time in a 2019 Discovery, Range Rover Sport, Range Rover, as well as an LR4, the Experience driving instructors explained all the newest features while the Rovers North staff experienced them first-hand. Gene noted, "All the technology is quite amazing. Keeping up to date is always a challenge." The hours spent proved invaluable and Rovers North looks forward to sharing its information and experience with other enthusiasts.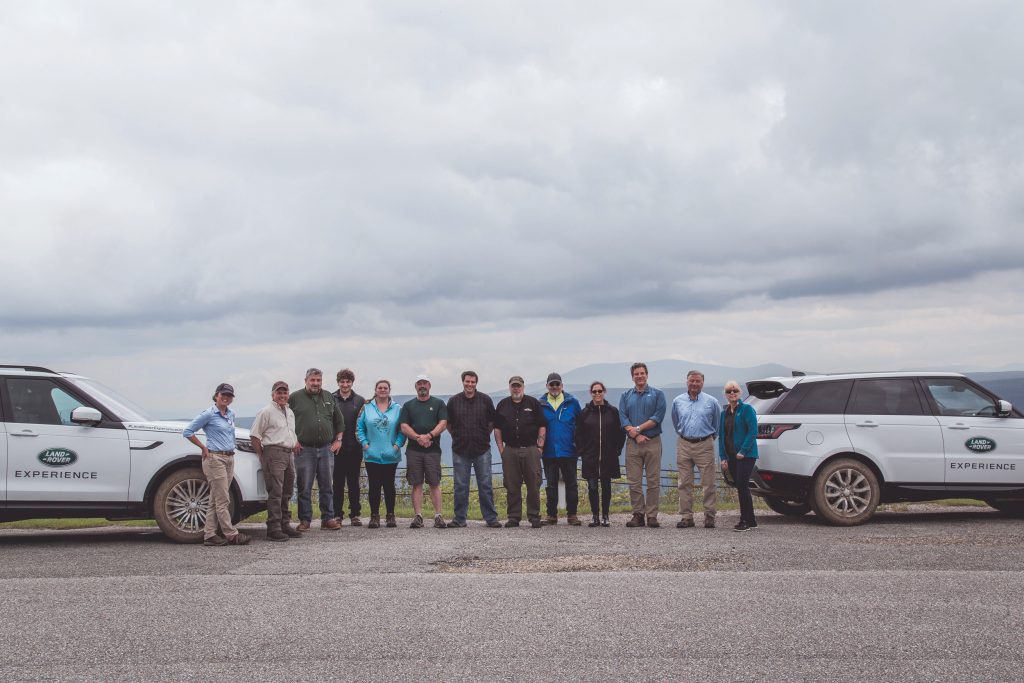 The Rovers North staff really enjoyed their time with the Experience's NAS Defender 90, whose capabilities reminded everyone of the brilliance of its engineering — and left everyone eager to experience the new Defender upon its introduction.