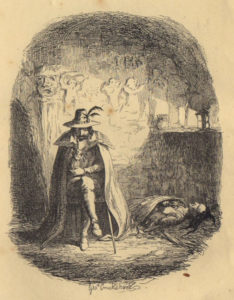 In 1605, Guy Fawkes led a plot to blow up the British Parliament using 36 barrels of gunpowder. When the authorities foiled his assassination attempt, they sentenced him to death. Since that fateful evening of November 5th, people in Great Britain have celebrated the anniversary by lighting bonfires, hence Bonfire Night or Guy Fawkes Night. It spread throughout the British Commonwealth. As a child, growing up in the former British colony of Newfoundland, my friends and I looked forward to the annual occurrence as much as any legal holiday. People collected wooden objects for months, with the anticipation of tossing them into a roaring fire. It all seemed very primal.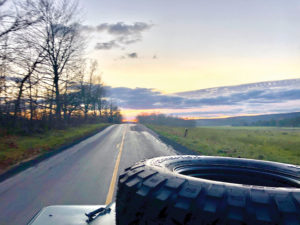 Guy Fawkes is also the name of a rather idiosyncratic Land Rover event in a small town in upstate New York. In the words of its founder, the naming came about for two reasons: "timing and stuff to burn."
In 1995, British ex-pat Howard Smith moved to Kansas City from his English home, leaving behind friends, family and equally important, Land Rovers. As a young man, his interests in Land Rover began with military vehicles; in 1988, he immersed himself into the culture when he purchased a recently decommissioned ex-MoD 88″ Lightweight. At the time, Howard said, "The Lightweight was considered 'entry level' in the military collector scene." His long-term goal was to acquire a Forward Control 101, but as they were still in use by the British military, they were hard to come by.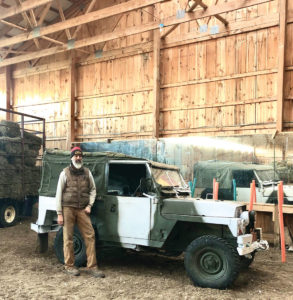 About a year later, one did turn up at auction — in pieces — and Howard bid successfully on it. Like many ex-military vehicles, his 101 suffered from missing pieces and general disrepair, but Howard rose to the challenge. He became involved in the 101 Club (UK) and eventually became its Secretary. Over time, he attended the major Military Land Rover events in the UK, as well as the many general Land Rover shows and meets.
When he made the decision to move to the USA, he did not want to do so without a Land Rover for himself —one that became his most prized Land Rover to this day. He found an FC 101 wrecker from the Para (Parachute) Regiment of the British Special Forces (Howard believed that only two remained in service with the Ministry of Defense.) This particular 101 model was designed to be air dropped out of C-130 aircraft to remote places of conflict, for the recovery of Series Land Rovers and other light military vehicles.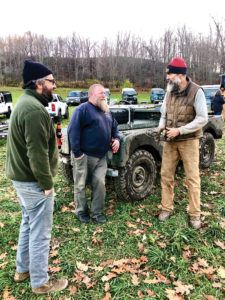 The only problem facing Howard now was that these aren't the type of vehicles that one merely ships to a city from a foreign country.
Howard now confronted the challenge of shipping a vehicle to the US and then getting it to Kansas City. So, it remained in storage in the UK until he and his family moved to upstate New York to settle on an old farm. Weigh a new home in a remote location, with ample acreage for play, he reunited with his Land Rovers, the Lightweight and his unique FC 101.
With Land Rover connections and friendships made over the next couple of years, he decided to invite enthusiasts to his small section of world, in the manner of the small gatherings in the UK. In 2001, he hosted his first Ex-Military Land Rover Association event, which included a happy group of five FC 101s. Over the next few years, additional Ex-MoD vehicles and other Land Rovers descended on the farm.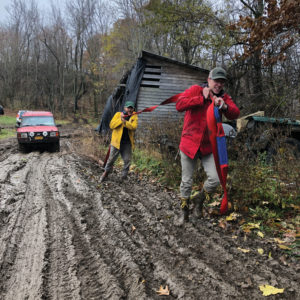 A proper event should have an annual date and an unforgettable name. Given the number of Land Rover events in the spring and summer, Howard turned to early November. He also had just finished renovating a large portion of his old farmhouse, and his work had resulted in large amounts of scrap wood and debris, all of which needed burning. He thought to himself, "We will have a Land Rover event with a massive bonfire." Thus, Guy Fawkes provided the name and the motivation behind the event, always held as close to November 5th as possible (first weekend in November).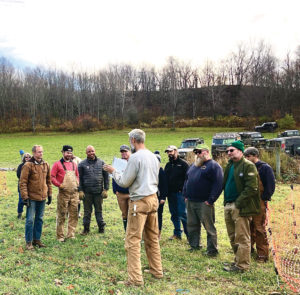 The portion of the farm used for the event consists of four terraced levels going up the side of a small mountain. Each level is groomed for haying, so the center of the fields are off limits to trucks. The action takes place on the slopes connecting those plateaus and the other areas off to the sides of the open spaces. A series of rough lines zig zag through dense forest to create some very challenging trails. The wet leaves create challenges themselves, acting like a slippery blanket over mud and rock ruts, while the hardwood trees create natural obstacles. Some of the slopes have angled sections paralleled with steep inclines, necessitating the use of a winch. Attendees gather at the most difficult spots, offering advice on the best lines and winch assistance when necessary. It's a working farm, so we're cautious about creating ruts and breaking through the surface, but Howard created one section that serves as a massive mud track. Some choose to run it full tilt, others go slow and steady.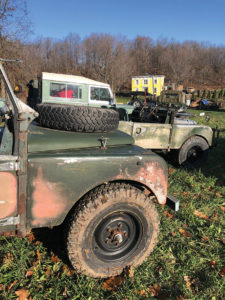 In keeping with the "no charge" vibe, the event includes a massive potluck dinner, a winch challenge and the largest bonfire you will likely ever see. In a way, it's a potluck, too, as you're encouraged to scour the woods for fallen trees, tow them back to the base area and add them to the bonfire. Howard serves as the MC and lights the glowing torch tossed into the burn pile. The very intense heat helps warm the bones after a weekend in the chilly outdoors.
Some regular attendees referred to it as a "non-event," which puzzled me. Yet I remembered their description when I returned home to Vermont. My wife asked what I did that weekend. I remember saying, "Nothing really. I stood around in the cold and talked to people". There's an energy present from outdoor time spent around fellow enthusiasts. The feeling is hard to describe, but it makes you want to return every year. More than anything it's the sharing of food and drink, and the sharing stories and knowledge of all things analog Land Rover. Howard pointed out that since the first gathering at his farm, at least three of the original attendees have passed away. "Do you know how much Land Rover knowledge died with them?" he asked.
During the first couple of Guy Fawkes events, suspicions raised by some locals reached the State Police. Who was this foreign mad man settling in their small town, who encouraged convoys of military vehicles to assemble on his field, culminating with a giant inferno? In those days the police would park up the road with officers outside their cars, watching from afar. Now things are very different and when Howard runs into police in town, he'll get, "When are those Rovers coming back?"
The Guy Fawkes event has been word of mouth for many years. If you want to experience it and know someone that already attends, jump in their Land Rover and join them. Alternatively, request to join the Guy Fawkes Series Event Facebook Group and strike up a conversation with Howard. He's very open to engaging with new (and old) Series enthusiasts. You won't regret it.