It's taken a while, but Land Rover seems all in about off-road adventures these days. We cover their newest US competitions elsewhere in this issue [See p. 34 -ed], but for sheer brass, we turn to the Bowler Defender.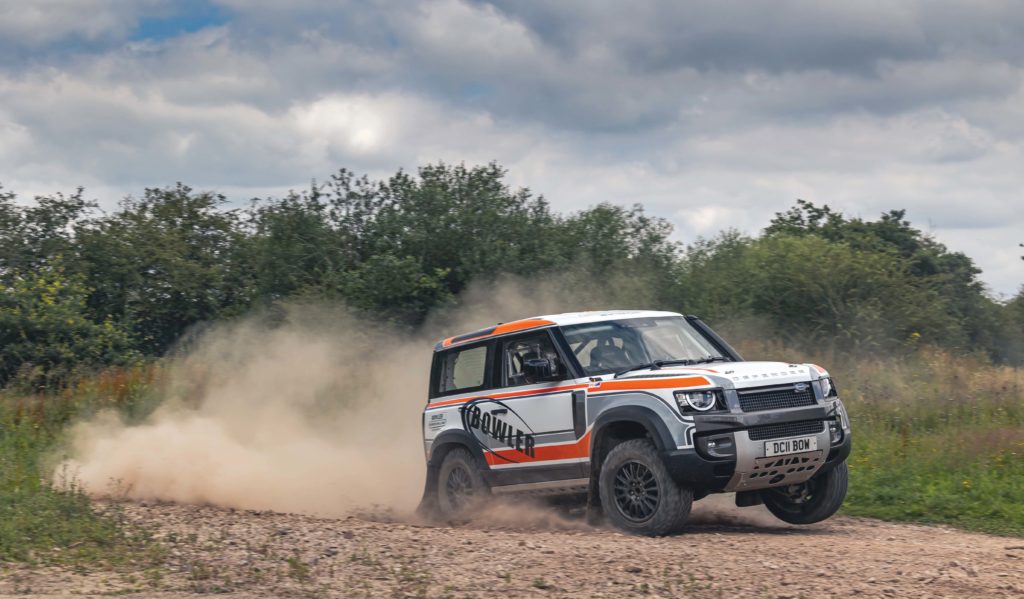 Drew Bowler created his eponymous company, Bowler, in 1985 to create off-road rally, or "comp safari, vehicles, using Land Rovers as the basis for his creations. His success as a builder resulted in Land Rover's purchase of the company in 2019, and it's now part of the JLR's Special Vehicle Operations.
Bowler has developed special model Defenders for off-road rally and comp safari competitions; the latest is the Bowler Defender Challenge, based on the Defender 90, in off-road rally form only. As they're created for off-road, high-speed racing, they enjoy significant upgrades from even the newest Defender Trophy model.
Each Bowler Defender Challenge is completely stripped back to install additional monocoque bracing and a full FIA-standard roll cage. In addition, there's a rally-spec gearbox cross member, strengthened gearbox and engine mounts, and modified front and rear subframes to fit a bespoke performance suspension setup.  The engine is the Ingenium 4-cylinder twin-turbo that's standard on the Defender 90, with the addition of a redesigned cooling system for the engine and transmission. Bowler takes advantage of the existing hardware and software to enable modifications for additional lighting, navigator-controlled functions, and existing JLR safety systems.
The concept of "performance" in a heritage Defender often seemed like a hazy dream, but the Bowler builds on the substantially–improved torque and horsepower capacities of the new Defender. Bowler has created a genuine speed demon and off-road beast, and it will manufacture its custom Defender for the Defender Challenge race series, anticipated for March 2022. The entry fee for the vehicle and the 12-race series will be steep, but oh, how exhilarating!
At the other end of the performance spectrum, we need to take a moment to celebrate the 50th anniversary of the Series III. Its 2.25 L 4-cylinder engine produced a lot less horsepower and torque, but the period upgrades of a "safety" dashboard, plastic grill, fully- synchronized transmission, refined clutch, "deluxe" seats, and even a radio [!] would propel the Series Land Rover through the Me Decade and the Yuppie Era. It became the basis for the Land Rover 90/110, and later, the Defender. Never very quick, the Series III tackled any terrain with the same aplomb as its predecessors and refurbished or restored examples continue to delight their owners.