Back in 1998, Land Rover celebrated its 50th anniversary. Here in North America, a collaboration between the Ottawa Valley Land Rover Club (OVLR) and the Rover Owners of Virginia (ROAV) became the impetus to form an organization – ANARC (Association of American Rover Clubs) – to create a 50th Anniversary celebration. Many smaller clubs joined the new organization. Their combined efforts brought together nearly 400 Land Rovers and enthusiast families to the Greek Peak ski area in Cortland, NY.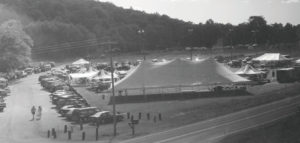 Next year, Land Rover will celebrate its 75th anniversary. You only have to run through the long list of automotive nameplates that have vanished to realize the enormity of this accomplishment. To mark the achievement, the same two clubs have reincorporated ANARC and invite any North American club, informal regional organization or social media group to participate in the association.
ANARC is a "club of clubs;" its mission statement defines it as a coalition of "Land Rover vehicle owner clubs, organizations and individuals." Its aim is "to provide opportunities for experience and the enjoyment of our Land Rover vehicles." Leading the organization are: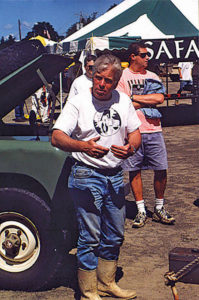 President – Mike McKaig (ROAV)
Vice-President – Dixon Kenner (OVLR)
Treasurer – Bob Steele (ROAV)
Secretary – Ben Smith (OVLR)
ANARC's first task is to organize the Diamond Jubilee celebration from June 14–18, 2023, which will return to the much-enhanced Greek Peak Ski Resort. Rovers North, Sarek Autowerke, Lucky 8 and Atlantic British lead the Land Rover business community in helping launch the Diamond Jubilee; ANARC invites other businesses to consider vitally needed support.
It might seem far off in the future, but the all-volunteer organization recognizes the need to plan well in advance. So far, no word from Jaguar Land Rover UK or Jaguar Land Rover NA as to their level of participation in 75th anniversary events, but we urge them to share in the excitement along with the enthusiasts who support the marque.
See you there next June!
Jeffrey Aronson
Editor, Rovers Magazine
[For more visit ANARC.club, GreekPeak75.comand LandRover75.com -ed.]