When making plans to attend the 2016 New York Auto Show, Jaguar Land Rover's PR staff alerted me that Land Rover would cede center stage to its older brother, Jaguar, at this year's event. So I found myself totally unprepared for Land Rover's big surprise, unveiled almost as an afterthought during their press events before the public opening on March 25.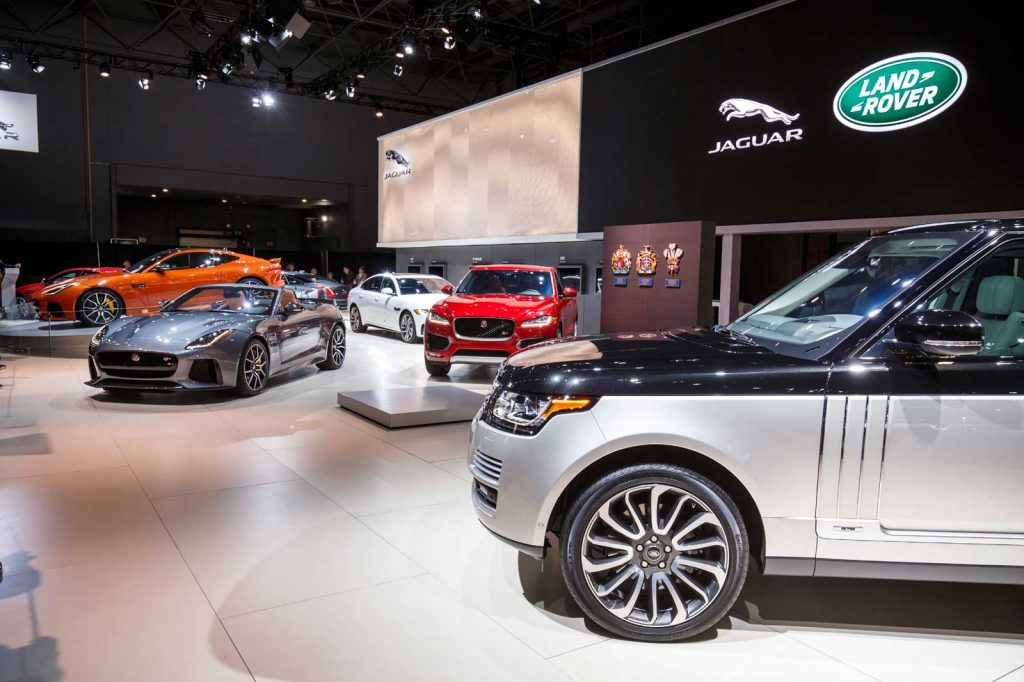 Land Rover has always created technical briefings that demonstrate their pride in engineering. This year's briefing took place the night before the press days opening and did not disappoint. John Edwards, the Director of JLR Special Vehicles Operations, spoke to the important role the division plays in keeping the company at the forefront of engineering change. JLR has an outsized influence in the automotive industry worldwide, but whether in production numbers or capitalization, it's still a small company. If your wallet so permits and your tastes run that way, SVO can produce quite the elegant and/or rapid Land Rover vehicle for you. Still, Special Vehicles once served as the home for Land Rovers set up for commercial purposes, expeditions or off-road events like the Camel Trophy. Hopefully, that will return with the new Defender.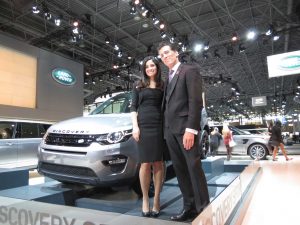 You can't be a car guy and not appreciate what Ian Callum has done in designing Jaguars over the decades, and the engineering group has clearly succeeded wildly with the new Jaguars. All that looked and sounded great, but I kept searching out drinks and canapés while waiting for Land Rover's turn.
When it came I almost spilled my drink…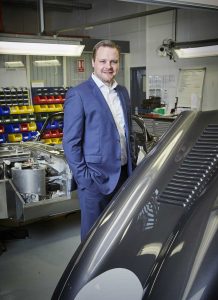 The speaker was Tim Hannig, the recently appointed Director, Jaguar Land Rover Classic. Back in 1956, Jaguar created the XKSS, a sports car taken directly from the D-Type that won Le Mans. Jaguar had committed to building 25 for the US market; 19 were built and shipped before a disastrous fire at the Browns Lane factory halted production. Tim explained how Jaguar would complete the last 9 through a newly-created department. Suddenly, a PowerPoint slide showed a photo of the XKSS's under construction and in the background, a Series I Land Rover. By the end of his presentation I had scheduled an interview with Tim for the following day.
Born and raised in Hamburg, Germany, Tim graduated as an engineer from a technical university. Married with two kids and a dog, Tim explained that in order of importance, "After the dog there's a long gap, and then it's me." Tim headed up a research and development operation in China for four years and then wound up living and working in Charleston, SC, for a year. That's when Land Rover's John Edwards recruited him into SVO, initially in Land Rover Classic Parts.
In the third quarter of 2015, Land Rover conceived of an expansion of the operation, keying the need to the upcoming end of Defender production, and created what was then called the Land Rover Heritage program. Jaguar had already begun a factory-based restoration program for classic Jaguars, and the end of Defender production saw an upsurge in interest in the Series I Land Rovers. Land Rover Heritage now had its charge.
Tim recruited project leader Greg King and started working closely with Series-Defender gurus (and Rovers North friends) such as Roger Craithorne, Mike Bishop and Phillip Bashall. Now came the need to find the coterie of skilled and knowledgeable craftsmen. Tim explained, "When Defender production ended, there was an overwhelming response when we advertised for a crew." One team member hired on was a 4th generation Land Rover employee. "The product knowledge accumulated through family connections is amazing, an invaluable asset. Someone in a family knew exactly how every part was assembled and/or positioned on a Series One. There so much love and passion for the brand. No one who worked on the Defender line lost a job." Tim paused to reflect on the end of Defender production. "The ceremonial event was a fantastic mix, a farewell with dignity—very emotional but not mournful."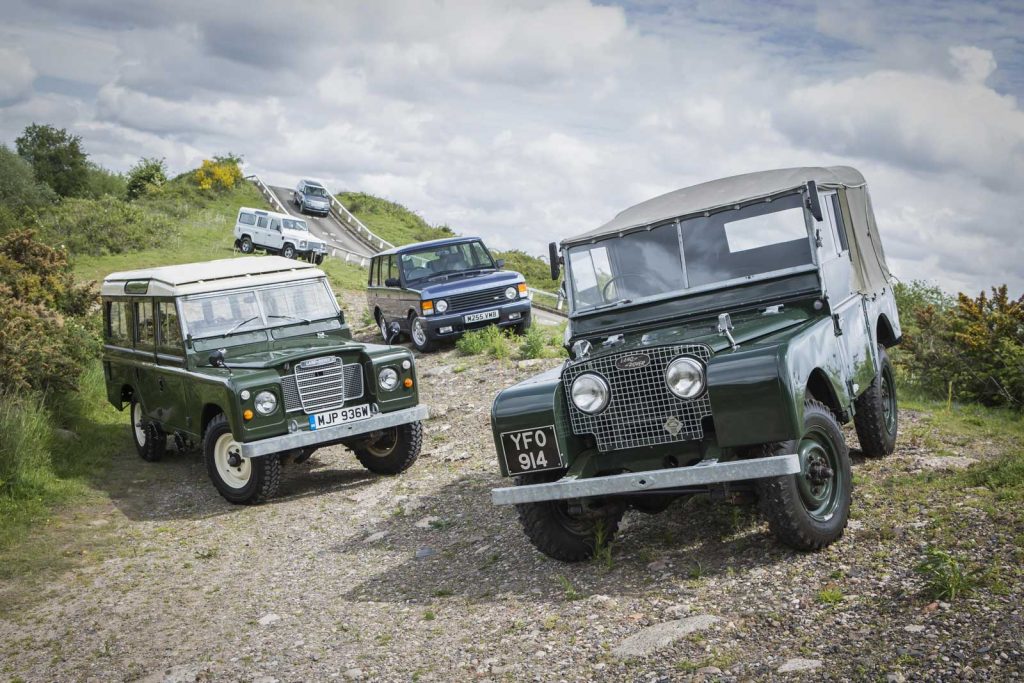 "We're starting small, and with the Series I, because there is a restoration interest in them in the UK and their chronology is similar to that of the Jaguar XKSS completion program announced today at the Auto Show. He identified three elements of his division's process. "We have a supply shortage for Series I parts. We know our inventory is incomplete. There might be 50,000 parts needed for a Series One, and we have about 15,000. We know we cannot create that parts network instantaneously. We're trying to find out from enthusiasts and restoration experts what critical parts are not in the supply chain now. And we've also noted when parts that are available aren't at the quality level that we want for our restorations. We realize we're in the same situation as the best restoration shops, so we want to learn from that community." I described to Tim a few of the NLA parts on my Series II-A, such as the combination ignition and light switch on the fascia. "Yes," he said, "that's the type of part I'm speaking about. We're looking to see where we can add NLA products rather than take away business."
Walking back out to the Jaguar Land Rover stand on the floor, you could see that they split the square footage fairly. Yes, Jaguar proudly showed off their new entry level XE, their long wheelbase XF, their wondrous F-Type SVR coupe and the new SUV, the F-Pace. It might seem odd that JLR would spend the capital to create a Jaguar SUV with Land Rover already on board, but there's little doubt that dealer pressure made this a necessity. Worldwide, demand for SUV's and Crossovers has grown dramatically
and every manufacturer must have one in their lineup. Of all companies, Maserati and Bentley introduced their new SUV's, the Levante and Bentayga, respectively, at this year's show.
Land Rover presented its SVO models, the Range Rover SVO Autobiography and the Range Rover Sport SVR, in line with the featured Jags that came out of the same Special Vehicles Operation division. It's hard to think of the Range Rover, Range Rover Sport, LR4 and Discovery Sport as "mundane," but creating "bespoke" editions has been a hallmark of Land Rover for quite some time. Adventure and off-road enthusiasts might not have great interest in the swaths of leather seat samples, crafted wood grain options, or the very fancy wheels that rock-strewn trails would wreck in a heartbeat. But these very profitable offshoots should provide additional capital towards the next Defender and Discovery. Judging from the response of journalists from around the world testing out seats, driving position and premium features, the opulent Range Rover SVO Autobiography and obscenely fast Range Rover Sport SVR will be accounted for very quickly.
Absent since the NAS Defender 90, Land Rover has a soft top again in the form of the Range Rover Evoque convertible. This two door version of the popular, small Range Rover received a lot of stiffening and bracing underneath its body panels when Land Rover removed its top and replaced it with an acoustically sealed, folding soft top. It will go through the same field and streams as any Evoque, and if there's a reduction in rear seat space because of the folding top mechanism, it wasn't apparent. Land Rover North America's Simon Turner called sales estimates a "white slate," as no one really knows the market for this type of vehicle. Convertibles bring a smile to your face and judging from the grins worn by journalists, the Evoque drop top might do quite well. Top up or down, it looked better in person than in photographs, both more substantial and less stubby. It has the usual great driving position and seating comfort for four of all Evoques, and the same shortage of trunk capacity.
JLR also set up a boutique of Land Rover and Jaguar branded items, all looking of appropriate quality. I couldn't resist the two t-shirts with logos commemorating the historic Oxford & Cambridge London to Singapore Expedition. In the end, Land Rover accomplished what enthusiasts wanted to hear at the New York Auto Show. Long live the Series-Defender!
By Jeffrey Aronson