When the red, red robin comes boppin' along in New England, he brings with it our unique "mud season," during which our roads resemble the La Brea Tar Pits. While our dirt roads bear the brunt of it, our paved roads look like the earthquake scenes in 2012. So we're taking a break from driving to dive into this issue's Sightings. Once again, we gawk at the huge number of entries that had enthusiasts searching out Land Rovers in advertisements, commercials, movies and online sites.
It's always helpful for veteran and novice Sighters alike to review the rules that govern when we award a Coveted Mug:
Rule # 1 – All Sightings receive recognition and our appreciation, but not necessarily a mug. We reward only those Sightings that capture the unique qualities of Land Rovers and their owners, and display them in a distinctive way.
Rule #2 – If your Sighting doesn't really surprise you, it won't surprise us, either—thus we can't award you a mug. We're delighted, but not surprised, that Land Rovers appear in British television programmes, British publications, films with British themes and shows about African safaris. These Sightings are appreciated, but not mug-worthy.
Rule #3 – At an ever-changing date before publication, we close off the Sightings; for this issue it was March 26, 2017. If we've mentioned the Sighting in an earlier issue, we might not mention it again. If you're new to the family of Land Rover enthusiasts, you may not have seen your Sighting in an earlier issue.
Rule #4 – We're not outfitting your kitchen. If you qualify, one mug per Sighting per issue.
Rule #5 – Sightings that are Land Rover references in books go to our Literary Land Rover Editor for mention, but only when space permits.
Rule #6 – Psst… Email submissions—remember we can't send a mug by email. Send us your real name and shipping address, too.
Rule #7 – Grudgingly, very grudgingly, the Editor admits he might have made an error. Let us know if you think you've been jobbed, but all decisions of the Editor are final.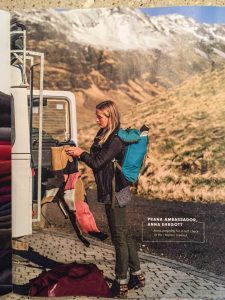 When you need to pump up a movie or television show, smart directors turn to Land Rovers. Michael Smith, Montgomery, AL, enjoyed seeing the Series I pickup in the New Zealand film Hunt for the Wilderpeople. Peter King, Signal Mountain, TN, noted that the North Korean baddies in MacGyver drove Defender 110 pickups. Kimberly Bufton, Galveston, TX, spotted the Defender 110 soft top in an episode of International House Hunters; John Bufton, also of Galveston, spotted another 110 in an episode of the same show from Reykjavik, Iceland. Ann Williamson, Sharon Springs, NY, enjoyed seeing the topless Series III in No Tomorrow. Scott Just, Berkley, MI, is one of the many viewers enjoying the Series Land Rovers in the English-themed Netflix series The Crown. David Russell, Snellville, GA, caught a glimpse of a Defender 110 on an ad for an upcoming episode of Prison Break.
Tom Shepherd, Kalispell, MI, saw a Defender 90 in use in the Upper Peninsula of Michigan on the Travel Channel Show Bizarre Foods. Greg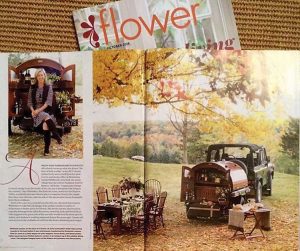 Calvetti, Mt. Lebanon, PA, spotted a Discovery I around a glacier in an Outside Online video of climate change in Alaska.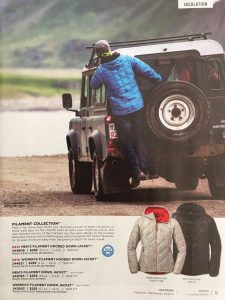 Advertisers, in print or on screen, always feature Land Rovers to attract eyeballs. Tyler Nelson, Sterling, VA, noted the photographer standing awkwardly behind an Icelandic Defender in the Outdoor Research catalogue. Ron Dade, Washington, DC, spotted the South African Defender on safari watch in a Marriott Rewards video. Paul Driscoll, Clancy, MT, noted that the second season of Narcos features a drug lord being driven about in a Series canvas top, with another Series Land Rover behind filled with "call girls" [this must have been a complicated plot line -ed.]
Magazines always benefit from the presence of Land Rovers. Brian Jones, Raleigh, NC, and Courtney Stroman both caught the Backcountry.com article, "Summer in Chile", with a Defender. David Sloan, Millbrook, NY, loved seeing the Defender 90 pulling a work trailer full of plants in the October issue of the magazine Flower. P T Schram, Churubusco, IN, read a Forbes article on "Cheapest Vacations" and spotted the Series II-A in South Africa. Jason Connolly, Dallas, OR, spotted a Defender 110 at work on a rescue mission in Nepal in an interesting article in Make magazine.

Of the more unusual Sightings, Zack Albios, Alberta, Canada, noted that when a Scotsman returned home in a Skerryvore music video, he stepped right into a Defender. John Cockell, Chelsea, QC, perused the news and spotted a UK MoD Wolf at work for the UN in Somalia. When MSN tallied up the "10 Things You Should Have to Go Off-Road," they included an AA Yellow Defender 90. Jason Sheehy, Mt. Sterling, OH, received a campaign flyer from the Ohio Republican Party with a military Land Rover on the front. Jason Delgado, Westport, MA, noted that Dos Equis "Most Interesting Man in the World" likes a Defender 90. Dixon Kenner, Ottawa, ON, spotted the Defender 110 with a snowplow on a stamp of the island territories of St-Pierre and Miquelon off the coast of Newfoundland. Jerry Staar, Burnaby, BC, was delighted to see the Mountain Equipment Co-Op online ad for a tee-shirt featuring a Defender 90. Bo Prillaman, Vero Beach, FL, enjoyed seeing a Defender 110 model on the floor of Velocity's Restoration Garage. Dan Krebs, San Francisco, CA, enjoyed seeing a Defender 90 as the halo vehicle in the Texas-based Bexar Goods website. Kraig Mackett, Perrysburg, OH, and Jason Holland [See Rule #6] spotted a Range Rover in a poster for Rain-X. Adam Koch, Guelph, ON, enjoyed seeing the bonnet of a Defender 110 on the home page of October's Very Own website.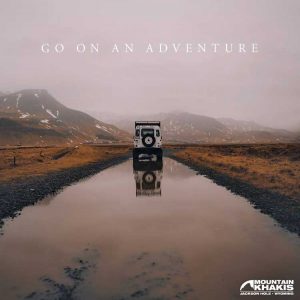 We mentioned these before, but we certainly want to give credit to Sighters for their efforts. William Hutchings, Wilmington, NC, enjoyed the Fjallraven ad with a handsome 110. Doug Gable [see Rule #6] captured the Defender in the Eagle Creek clothing poster at Dick's Sporting Goods. Earl Powers, Arnold, MD, enjoyed seeing the classic photo of Queen Elizabeth and Prince Phillip perched atop a Series Land Rover while enjoying a horse race. Holly Hays, Lake City, FL, visited Kiki's Sandbar Bar & Grill in Little Torch Key, FL, and sent us photos of the 109" beached on some rocks. Gretchen Lane, Saco, ME, spotted the Series Land Rover full of kids on the cover of the Oshkosh By Gosh kids catalogue. Buzz Dozier, Jacksonville, FL, enjoyed seeing "Truman", the Land Rover 90 featured in our Sand Rover articles, on the cover of Good Grit magazine (with organizer Mike Ragsdale as the Guest Editor). Sara Neal, Lakewood Village, TX, enjoyed seeing the Defender 110 on the cover of a Mountain Khakis catalogue.
Winners:
Adam Koch Guelph, ON
Jason Conolly Dallas, OR
Dan Krebs San Francisco, CA
Jerry Staar Burnaby, BC
Dixon Kenner Ottawa, Ontario
Paul Driscoll Clancy, MT
Greg Calvetti Mt. Lebanon, PA
Tom Shepherd Kalispell, MT
Jason T Sheehy Mount Sterling, OH
Bruce Bishop Fair Oaks, CA
David Sloan Millbrook, NY
Ann Williamson Sharon Springs, NY
Tyler Nielson Sterling, VA
Brian Jones Raleigh, NC
C.B. Stroman APO, AE