[Matt Davidson was born in Fontana, CA, and through Boy Scouts, grew up to become an avid outdoorsman, eager traveler and overlander, and of course, a Land Rover enthusiast. Matt lives in Golden, CO, with his wife, Sarah, and their two-year old twins, Hailey and Anna. Here's their latest venture -ed.]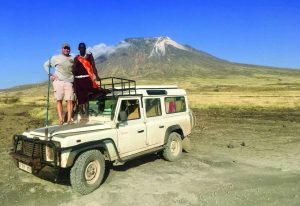 When I reminisce about the formative movies from my childhood, I realize that many featured Land Rovers driven by the film's heroes [there were fewer heroines in film back then]. I've come to realize that the iconic vehicles on the screen not only inspired my passion for the vehicles, but for the spirit of adventure they embodied. For me, there's no greater adventure than the time-traveling effect of driving my Land Rover on "that road over there" that extends beyond the horizon.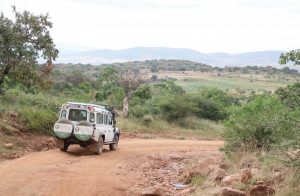 My admiration for Land Rovers led me to open a specialty shop, Panoramic Restorations, in 2012. Working on my Land Rovers has provided me with technical knowledge as well as an understanding of the engineering behind these remarkable vehicles. Above all else, Land Rover sent vehicles worldwide, which meant that service needed to be field or locally based. My wife, Sarah, and I wanted to experience more of the world, especially the 54-nation continent of Africa. Tanzania appealed to us as it devoted 25% of its land to national parks and game preserves. Last year — subliminally influenced by childhood movies —we decided to open an expedition, mountaineering and safari company with an experienced Tanzanian partner, Paul Msery. We specialize in creating everything from guided trips enjoyed from the passenger seats, to self-drive, potentially transformative overlanding expeditions that will inspire a family through memories and experiences for generations.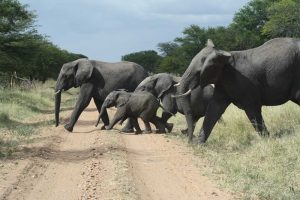 Land Rover, like all UK manufacturers, once offered an "overseas delivery plan" — buy your Land Rover in the UK, use it for your travel, and then ship it home. A version of that model formed the basis for our "import package;" if clients appreciated what their Land Rover made possible for them in Tanzania, they can purchase a Tanzanian Defender for their safari and then let us ship it back to the states as-is [but meeting all DOT/Customs regulations] or for LHD conversion and refurbishment in our shop. In any event, the connection between these endeavors is very simple. Whether speaking about the projects in our shop or the sunrise over the Serengeti, we use the same definition: both are elegant, experiential, simple, beautiful, and rugged — quintessentially African and Land Rover.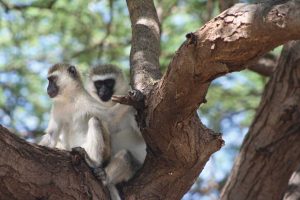 Given our experiences, we're partial to Tanzania for life-changing experiences, especially the northeast region of the country. It offers boundless photo and driving opportunities. This "Northern-Circuit" will have you exploring lands and creating a personal story on par with a Hemingway novel. Arusha, the region's major city, offers self-drive rental services that will not break your bank account. Our company has connections with most of them and we fill in the blanks on helping to coordinate blended trips with full, little, or no tour guide presence. There is no wrong way to take a safari or overland trek; any itinerary and service level will suffice, but any option should account for your personal definitions of "comfort" and "security." You will want to think about potential encounters with wildlife, the indigenous Masai, traffic stops, driving on "the wrong side of the road," national park gates, and GPS operation. There are many lodging options with different levels of bedding, meals, cocktails, and service, indicated by rating "stars," but we've come to prefer celestial stars over the man-made determinations.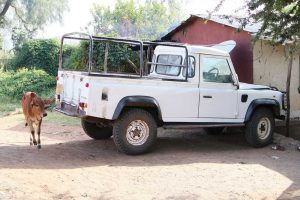 What has brought us back over the years is the richness of Tanzanian culture, and thus, we recommend you consider traveling off the beaten path, travel like a local or just wander from point A to Z. On my last trip last June, I travelled light, picked up a Defender from our partner Paul in Arusha, and the two of us took off. We stopped for gas in tiny villages where our bill was calculated based on the number of liter bottles it took to top off our tank, and always found a local store that was willing to exchange dollars for local currency each day. We worked out agreements with rangers to leave the park and reenter at night and other than our arrival and departure dates, never had a reservation. Prior trips had always been scheduled and reserved to their fullest, so this trip delighted me as it proved you can create a Tanzanian experience on the fly. All we needed was a Land Rover and a gravel road. I speak little Swahili, so travelling with a guide definitely paid dividends; Paul, serving as a guide, accomplished much for us. It enabled us to be spontaneous, deciding what to do each day after breakfast, and letting the day fill in around our rough ideas.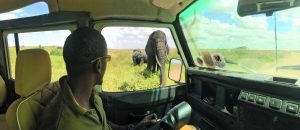 Our route took us out the lesser used north-eastern Serengeti gate and included capturing photography and GPS tracks for a planned 2018 trek to explore the expanses of Maasai and tribal lands between the Serengeti, Kenya, Kilimanjaro, and Tarangire. Along this route we found an incredible array of wildlife; co-existing with the local herdsman. We passed through tribal villages with elders, clothed in Maasai boma patterns, sitting under the largest acacia trees conducting their morning meetings. The majestic, rolling landscape featured certain stretches of the road likely impassable in the rainy season between March and June. If we pass a villager asking for a ride, we now stop to enjoy their company; something I'll admit I was reluctant to do on my first trips.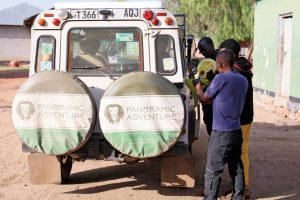 Tanzania mixes technology with tradition; no matter how often I've seen it, I still marvel at the number of cellphones tucked under traditional robes. Our passengers waited patiently while we made many photography stops and replaced a blown-out tire.  At the foot of the soon-to-erupt Ol Doinyo Lengai volcano, we stopped in Engare Sero to dine on freshly grilled goat and Kilimanjaro brand beer inside a thatched hut. At the end of our table, Maasi women trimmed another goat preparing it for the open-pit BBQ. Paul and I camped on the ground each night (a fire helped keep the wildlife at bay) but one night, we indulged ourselves with a generous meal and friendly service at the Lengai Lodge. It sits above the amazing colors of Lake Natron, whose alkaline waters create amazing colors. The sights are incredible, ranging from close-ups of village life, wildlife and the myriad of derelict and daily driver Land Rovers. Take your pictures in black and white, don a safari hat and khaki shirt, and you're living in a vintage safari photograph with every tick of the odometer.

While there are so many ways to experience Tanzania, our passion resides in seeing it from the driver's seat of a Land Rover. We point our trusty 110 where we want to go, on the very roads it was seemingly built to traverse. From the unimproved roads of Serengeti, Tarangire, Lake Manyara, Arusha and Kilimanjaro Parks to the tribal lands and densely frenetic streets of Arusha and Moshi, we've found the drive addictive; it calls the Land Rover aficionado to bump along the curves and find out what's hidden behind every hill. Whether we stop to walk a few miles in the bush with a ranger, curl up inside a sleeping bag on the ground or roof top tent, or clink wine glasses and sit by the fire, under the colors of the Milky Way, to recount the day's raw adventure, the experience fills our senses through the spirit of adventure, defined by the silhouette of the Land Rover parked at our camp each night.
By Matt Davidson
[For more information visit www.panoramicadventure.com ]