Many children grow up hearing compliments from family and friends such as, "You have your mother's eyes," or, "You have your father's nose." The greatest compliment I received was, "I see where you get your taste in vehicles."
Back in 1983, my dad, Kevin Thayer, spotted a 1965 Series II-A 109" Pickup, "limestone" in color, tucked away and overgrown in weeds. He eyed that Rover for eleven years and finally, when I was only two-years-old, he started a three-year negotiation to bring that baby home. The talks dragged on, as then-owner felt the 109" represented his sole possession after a contentious divorce. In the end, it worked out in my Dad's favor and became his ultimate pride and joy.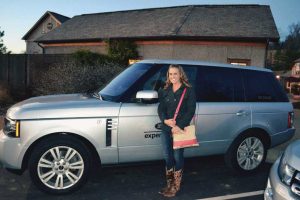 I grew up in the back of that pickup. Riding in the local Christmas parade, going off-roading on our family farm, and cruising around town cemented my Land Rover legacy. I spent my free time playing with Dad's Land Rover models, dreaming of the day I would drive one myself. Our mornings were always accompanied by coffee or milk in our Land Rover "Coveted Mugs" and the mailbox seemed to pour forth with copies of Rovers Magazine and other Land Rover correspondence. On Sundays after church, we would often sit around watching countless Camel Trophy films for fun.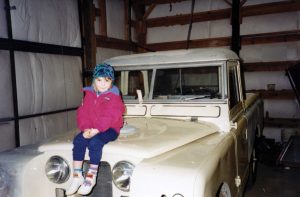 Many years later, we acquired a one-owner, 1974 Series III. This masai red 88" became available when the previous owner in New Hampshire enlisted in the Marine Corps. It traveled around the world from Fort Lejeune in North Carolina then to Colorado, Hawaii, and even Scotland. By the time my Dad found it advertised, the Series III resided in Fredericksburg, VA. He couldn't reach the owner, but as he was heading that way to attend a conference, he hooked up a trailer "just in case" and set out on the seven-hour drive. He gave one last call to the owner, declaring, "I won't call anymore after this." Within 10 minutes, the owner responded with a return call. Dad made a small detour from his route to the conference and came home with a "new" project for us!
After that Series III became ours, my dad spotted a duo of '73 Series III's on the way to my grandmother's home place in Slaty Fork, West Virginia. Known as "Hannah Haven," the old farmhouse bears my grandmother's maiden name, "Hannah," and it in turn provided me with my name. These two Rovers resided in nearby Lewisburg, WV and then became our next family projects — one sage green and one masai red. The owner's reluctance succumbed to my Dad's persistence. The rich history and tradition that a Land Rover embodies is in many ways comparable to history and traditions present in our West Virginia family home.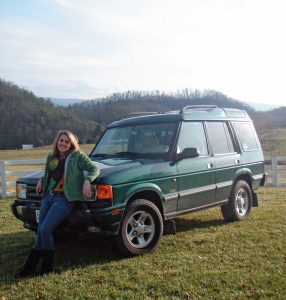 When I was in middle school, my dad drove a 1998 rioja red Discovery I that quickly became the go-to family car, and outstandingly served its purpose until my dad desperately needed a truck for the family farm and decided to sell after three years. The Discovery was hail damaged and parked at a friends' business, the "Thatched Roof Garage" in Kingsport, TN, when my dad learned about it. The previous owner still owed on it, but agreed to sell to my dad for a very reasonable price given the hail damage. With a little TLC and expertise from my dad, the hail damage wasn't too noticeable and even so, the Discovery was still a beaut!
However, our family couldn't go long without a Rover, so in 2010, shortly before I turned 16, we went on a search. As I had earned my driver's license, I had my eye on a repossessed LR3 at a local auto auction. I worked on convincing Dad and my grandfather, a private dealer, to attend the auction and come with it. Alas, it proved too expensive, but a '98 epsom green Discovery I came down the line at the right price. That Discovery became my first car and I still cherish my memories of it [see Spring 2010 issue -ed.] I drove her until 2013, when I purchased my own first car — sadly, not a Land Rover — for my travels to college and now law school. Needless to say, it has none of the characteristics of Land Rovers that I value, such as the uniqueness, design evolution, and overall mix of luxury and ruggedness.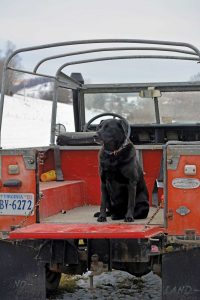 The most recent Land Rover to grace our family was a Buckingham blue '06 Range Rover. It came with 130,000 miles on it, but I begged my Dad to drive any chance that I got! It became the chosen transportation for vacations, nights out to dinner, and the proverbial church on Sundays. The Range Rover was arguably one of my favorite Rovers. The Range Rover drove with such luxury and ease, but still managed to encompass the elements and characteristics of the original Land Rover blueprint. The Range Rover possesses the ability to provide reliable transportation and ultimate comfort, all while allowing for the outdoor capabilities that are associated with Land Rovers. I personally see the Range Rover as the best of both worlds!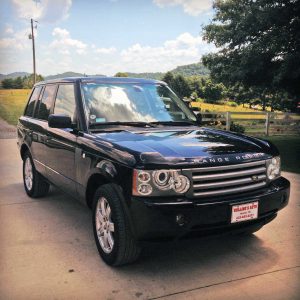 Looking back at the Land Rovers in my life, it is evident that there is an "evolution" that took place. I am now 24-years-old, married to the love of my life, and halfway through law school at the University of Kentucky. Although I am currently between Rovers, I often wonder which will be my next. Often it feels as if life flies by and before we know it, changes sweep the past away.
My husband Jacob and I have recently taken on the task of renovating the 1898 Thayer family farmhouse. Settled in the foothills of Appalachia and nestled in Abingdon, VA, this farmhouse witnessed the birth of my grandfather and his seven siblings. Since we have taken on this responsibility of preserving such rich history, it has become even clearer to me the importance of remembering, honoring and maintaining connections with the past. I reflect on my father's love for Land Rovers and the passion and drive that he has for all things he loves and hope to share it throughout my life.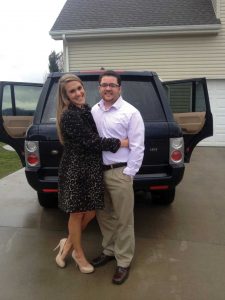 Land Rovers have always been more than a mere interest or hobby for my father. They have been a pastime, an accomplishment, a source of pride, and a part of our family. His passion is evident from the countless Land Rover collectibles, books, and photos that fill his office to his founding the Highlands Land Rover Club. In the late 1990s, Dad and several friends co-founded the Highlands Land Rover Club that at its peak, grew to include 75 local Land Rover enthusiasts. The club participated in various activities including monthly dinners, occasional local rallies, and a few "Sunday drives." The few devoted members grew busier as time went on and the club as an entity eventually faded away. Who knows — maybe that can be something I can pursue in the future!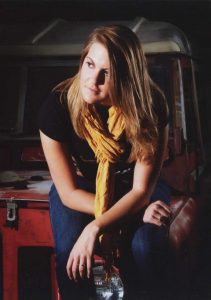 The "down time" of my childhood consisted of watching Camel Trophy movies and flipping through the countless albums of Land Rover adventures, which included trips to rallies and even a road trip to Rovers North! Every time we stopped at a Wal-Mart or Target, Dad and I immediately headed for the Matchbox cars to see if we could find any new Land Rovers among the Chevys, Fords, and Hot Rods. I have always been in true awe at the passion that my dad has consistently possessed for what many people would call a mere hobby, but my passion for Land Rovers is no less than it was then.
As I enter such an exciting time of my life, I strive to preserve traditions of my family for years to come. Not only in the future home of my husband and I, but in Dad's Land Rovers and any future Land Rover that we acquire. I hope that one day when I have children of my own, that they can reflect on their childhood and appreciate the value, honor, and tradition encompassed in what others simply see as a vehicle, but what I see as a necessary part of life — a Land Rover.
Down on the Farm
A 1957 Land Rover ad proclaimed, "Ask Any Farmer," and they'd tell you, "No vehicle makes such light work of heavy duty on the farm."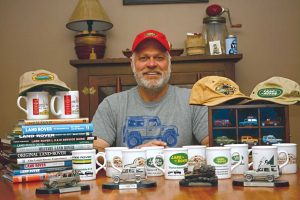 Kevin Thayer, Abingdon, VA, has taught Agriculture Science at Patrick Henry High School in Glade Springs for 28 years. He's raised his family on the ancestral farm, one of Virginia's "Century Farms," awarded to properties actively farmed for over 100 years. The farm once included dairy cows and burley tobacco, but now focuses on raising cattle.
"What drove me was my love for the outdoors; I was rock climbing in the 9th grade. A math teacher had an old Land Rover, and I enjoyed watching the old Wild Kingdom TV show. I vowed that I would have one someday. When I finally bought my first one, the brand's 'marque values' [Individualism, Authenticity, Freedom, Adventure, Guts and Supremacy -ed.] really resonated with me. I still have an old Land Rover ad with the headline, 'Farming is in The Blood'. I made the connection because the original design was utilitarian and perfect for farm work."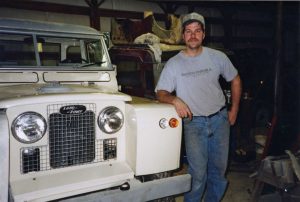 "After I graduated from Virginia Tech in 1990, I started watching Camel Trophy videotapes. I still have the correspondence I shared with Camel Trophy participant Tom Collins, including a signed promotional brochure! Later in the 1990s, I helped create the Highlands Land Rover Club, a local group that held a few events before disbanding."
"I still have my first Rovers North Parts Guide, and I remember my first purchases were a Land Rover 110 model and a book. I even made the drive to Rovers North and wound up talking club issues with Mark Letorney."
"Right now, I have five Series Land Rovers and between teaching and farm chores, not enough time for them!"