At a Boston hotel last March, a staff member wondered why he lived in that city. "I'm from New York," he said, in an accent just like Al Pacino's. "I'm sick of this cold and I'm thinking of moving to Florida." I tried expressing the wonders of winter to him. What better way than describing the Maine Winter Romp? He gave me a look that suggested he might call security instead.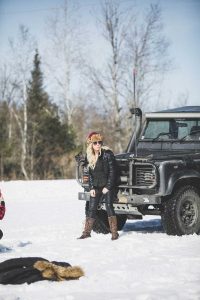 The Maine Winter Romp is a decades-old, annual jamboree celebrating snow, cold and hidden mud, field repairs in the same conditions, and many hours of off-roading. If you don't live in a rural area, there's the delight of finding thousands of acres of woods, frozen swamps and stream-crossings open for you to explore. You can feel very exposed to the effects of the cold and snow as you realize the last house you saw looked like something out of Scary Movie.
Given that many of the 130 Land Rovers and 300 people attending this year's Maine Winter Romp came from places far away like Ohio, New York, New Jersey, Pennsylvania, all the New England states, even the Republic of Texas and the nations of Canada and Great Britain, the weather just adds to the excitement.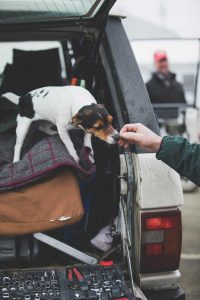 The actual origins of the event lie shrouded in legend, but the stories all involve Bruce Fowler, its founder, and several Colby College students skipping classes to take their Land Rovers off-road in their region of Maine. Bruce used his Series II-A as his work truck, maintaining and repairing mountaintop radio transmitters, as well as on his land. The demands of rural living require the capacity for multi-tasking, but since weather dictates most of your life, tight schedules and prescribed organization have little place in daily life.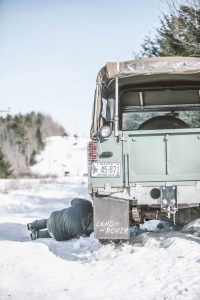 The Maine Winter Romp has a similar vibe. Weather will dictate the trail conditions, and other than trying to break through deep snow on trails, you won't know the real situation until you head into the woods and fields. There's the appearance of a schedule of activities, but the times indicated bear only a vague resemblance to daily reality — especially when breakfast features the gargantuan portions served at the legendary "Big G's" and dinners take place in the multitude of bars in the college town of Waterville. If you fear attending an event because you don't want to be dictated to, this one is for you.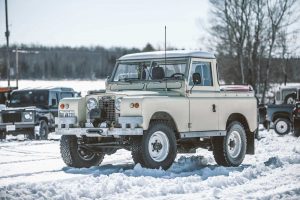 The off-roading never disappoints. On any one trail, conditions can range from snowy green lane driving to extreme water crossings. About a half-mile down a snow-packed lane, you see terraced hills with pylons running up the center of a wide clearing. The "Power Line Hill" tempts everyone to tackle the slick climb. Chains help the older Land Rovers and the traction control of the newer Land Rovers let them tackle the steep incline with aplomb. From there, your choices extend to steep-sloped, ice-covered stream crossings, very narrow and slick trails through the woods, far more mud than you'd expect given the cold temperatures, to the infamous "Pit of Despair." Every year some enthusiasts test the limits of their driving abilities and/or their drivetrain and field repairs take on a new importance. Bruce Fowler opens up his small but fully-equipped shop, so not every repair needs to be completed on the trails. And no Land Rover is ever left behind.
There's always been a charitable function to the Romp; The Waterville Area Habitat for Humanity was this year's recipient. For Land Rovers in attendance, Bruce has never charged a fee, and he's tolerated the few non-Land Rovers that show up [and their owners have volunteered to help]. This year, Bruce determined that a $100 donation should be made to the Habitat chapter. At a warming tent along the trails, participants added generously through free-will donations.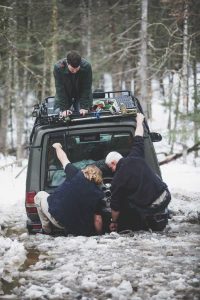 Bruce told me, "I want to thank everyone for coming and making it the event it is. Their participation and great attitude make it successful. Paula Miniotis organized the t-short detail, and I also need to thank all the folks from southern Maine and elsewhere who helped me clean debris off the trails after a brutal nor'easter."
Plan ahead for President's Weekend next February 2019. Bruce promised that the Winter Romp will return and remain as entertaining as ever.
Cool Running
It's impossible to enjoy winter without becoming enchanted by the enthusiasts who, aided and abetted by their Land Rovers, bring such energy and passion to your life. With apologies to Law & Order, "These are their stories."
Jeff Werner and Evie Kirgan, Brooklyn, NY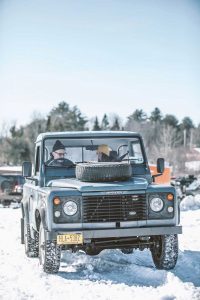 Jeff Werner doesn't let on that he's an investment banker in his manner or choice of current Land Rover, a RHD '91 Defender 90 200 Tdi pickup 90. He's the second owner of this Land Rover, brought over originally by the UK owner when he moved to the USA. It's his third Rover over time; formerly Jeff has owned an NAS '97 Defender 90 and an '88 Range Rover Classic (one of the first in the US).
Evie urged Jeff to buy the pickup; the "little surf truck" reminded her of their Miami Beach life. Just before Winter Romp 2017, they bought it from Chris Rumbold of Transatlantic Trading in Vermont and drove it to Maine for their first Land Rover Rally. That's where they met Matt Browne of Overland Engineering, York, ME, which was a good thing as a bad head gasket had blown, spewing coolant everywhere. Jeff had Matt take his Defender and repair the engine [warped and cracked head]; in between other projects, Matt replaced the clutch, refurbished the suspension, made certain the Defender would run and stop safely, and completed all the work in time for Winter Romp 2018.
Jeff and Evie professed great excitement at driving their Defender for only the second time. It handled the treacherous trails brilliantly and now resides in the Williamsburg neighborhood of Brooklyn. Time Out called Williamsburg, "The epicenter of Brooklyn as a fashionable worldwide brand." The presence of their Defender helps us know why.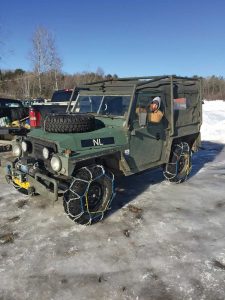 Ray Riga and Ray Riga, Jr., Califon, NJ
Ray Riga, Jr., a senior at UConn, celebrated his 22nd birthday at this year's Winter Romp. He came up with his father, Ray Sr., a commercial painting contractor, in their '82 Dutch Military Lightweight.
"My wife Johanna and I had received a wedding present of a weekend in Woodstock, NY. I saw a Series II-A on the streets. It was one of the most beautiful things I've ever seen. It struck a chord, gave me goosebumps. I started doing research on my phone on different ones available. I called George Hughes, a friend with a 109", who said, 'I know of one so unique that you'll never see another.' He was right!"
"The Lightweight had been owned by a Dutch-American couple who quickly found themselves with two sets of twins, so they put it up for sale. It needed a lot of work, including new swivel balls, brake lines, wheel cylinders, drums and shoes, new fuel pump and water pump. Since the Lightweight has a 24 v electrical system, it needs a unique alternator and light bulbs. It has the 2.25 petrol engine and it came with only 18,000 miles. "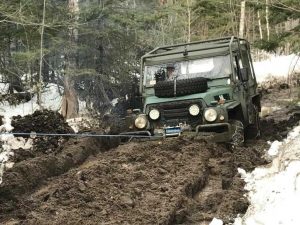 "At last summer's Muddy Chef Challenge, my first event, I blew the transmission. The group came immediately to my rescue. The camaraderie at Land Rover events like the Maine Winter Romp have made my Land Rover experience so much better!"
"I'm lucky that I have access to off-roading in the Schooley's Mountain area near Bedminster, NJ. It makes it so much fun to own a Land Rover!" His other family members, Kristopher and Jordan, would agree fully.
Deidre Bough, Fairfield, CT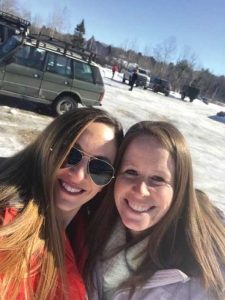 Deidre hitched a ride with friends Durbin Hunter and Haleigh Lipnick, Stamford, CT, in her "new" Discovery 1. "Durbin had just bought it as an engagement gift for Haleigh. He put the ring on the center console and further surprised her with the Discovery. He did a good job — I was impressed! "
Deidre sounded contrite when she admitted, "I drive a Hyundai Tuscon," but she now states, "It would be awesome to own a Land Rover. I knew nothing about Land Rovers, so I was asking Durbin questions all the time. This is my second Winter Romp, and it has brought Land Rovers into a whole new light for me. I really understood that sense of community and friendship. All the Land Rover people look after each other's vehicles. I'm the refugee from the Jeep world looking from the outside in. It's so impressive, what the cars and the people go through. You can break down on a trail and everyone is looking to help; I watched a group fishing for part in a stream with a magnet to help someone out."
"I thought we were going to flip the Discovery coming down the Power Line Hill. Durbin had re-inflated the tires before heading down, and suddenly, the group moved and we had no time to air down again. Their dog, Wellington, is freaking out. In that moment, he decided to jump up on me and all I could think of was, how can I protect that dog? I didn't even think about myself!"
"I grew up in New Jersey, off-roading in summer mud with a Jeep crowd. Jeep people are full of themselves. Land Rover people are more respectful of the car and the experience. They're mentally prepared for anything and embrace every challenge. People love their Land Rovers like a work of art."
Phin and Mindi Gay, Newburyport, MA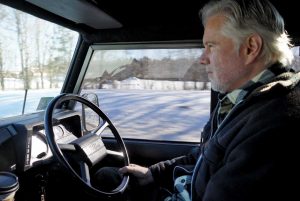 Phin heads up marketing services for a Boston technology firm. Along with Mindi and their two pre-teen sons, they drove their '87 RHD, diesel Land Rover 90 to their first off-road winter experience at the Maine Winter Romp. As he wrote me, "We were admittedly newbies, barely qualified as spectators. Our sparkly Defender looked a bit out of place among the battle-tested, chained, off-road beasts. Yours truly (the driver) would have caused a serious logjam had I attempted to run much the course. Our two boys were crestfallen when they found out that we had driven all the way from Newburyport, MA, and were not participating in "the fun stuff," but we loved it just the same.
"As proof of my lack of off-road skill, we managed to get stuck in a ravine as we attempted a 3-point turn just north of the Habitat chili tent. Fortunately, someone came to our rescue and gave us a few pointers (along with a push) to get us out of the ditch. Little did I know that it was the Editor of Rovers Magazine!"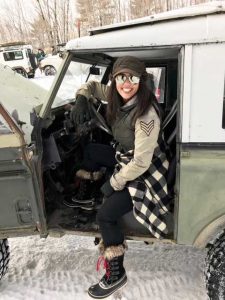 "So, during our trip, we also met Dave Stackhouse of Bristol, ME. Dave had a "For Sale" sign on his '64 Series II-A. As we're considering a vacation house in Maine, it would be the perfect vehicle to leave there. And because my mechanical skills are on par with my off-road skills, I thought it would be good to locate a knowledgeable mechanic in the area. While it really would be great to have a resource, from what Dave tells me, this is a pretty simple 4-cylinder gas engine and most of the work can probably be done by any decent, "old school" mechanic.
"In reality, I need to begin learning how to work on these myself. I've had lots of excuses over the years… too busy with my job, kids, etc. But, as I've read, 'A Land Rover is not a vehicle, it's a way of life,' and to really appreciate it, you need to dive in. So true!"
Chris Velardi, Hamden, CT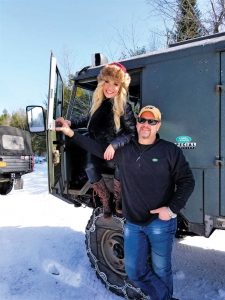 Chris works as a tech at North American Overland, wrenching on Land Rovers professionally. He has always embraced the Land Rover scene in New England. Back at the turn of the century, Chris helped create and organize the Roverfest events in Killington, CT. His as Land Rover of choice for many years has been "Kraken," his '75 Forward Control 101. This one has some custom touches, such as replacing the stock 3.5 L V-8 that came in them with a 4.6 Land Rover engine. From the outside, it looks as determined and functional as any FC 101.
He'd not been off-roading in Maine since 1997, and 21 years later, attended his first-ever Winter Romp. The 5-hour, 320-mile trip north was likely more bearable with the company of Land Rover Sales Guide Emily Zerbst and fashion model Casey Coleman, but no one ever bought a FC 101 for comfort.
"The event was fabulous. I saw enthusiasts I hadn't seen in 25 years! To finally get to "Big G's," to tackle all the off-road trails in snow and ice — I needed to experience it. To my annoyance, though, I found the electronic ignition in my 101 would stop working when the engine compartment got really warm. Nothing I, nor any other mechanic did on the trails could get it to fire until the engine cooled down completely."
John Cassidy, Bangor, ME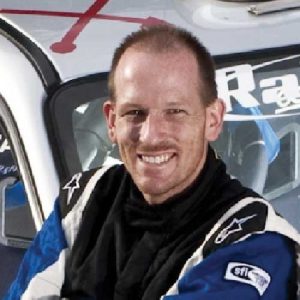 A physician's assistant at Eastern Maine Medical Center, John returned to the Land Rover fold after a long absence. Back in the early '90s, he lived in Massachusetts and driven Jeep Cherokees and Grand Cherokees, which he remembers as "junk." In 1993, at the Boston Auto Show," I saw my first Discovery on display, a Camel Trophy one." He went out and bought a new Discovery 1, and the fleet grew to include a second one, a '95. "They took us through Nova Scotia, onto my family's timber lands and to the 1998, 50th Anniversary event at Greek Peak in New York."
Their eventual sale led John to purchase a Range Rover Classic and a P-38. He traded his interest in Land Rovers and off-roading to create a professional rally team called Last Ditch Racing. Then recently, a friend asked for John's help when he was in the market for a heritage Land Rover. That's all it took for John to return to Land Rovers.
"I found an '04 Discovery II, and as I learned in professional rallying, I replaced the parts that wear out and become maintenance problems. Returning to the Maine Winter Romp after so many years was terrific. My girlfriend Dana and I were so amazed at the eclectic group of people there. To us, it's all about the adventure and experience of wonderful people."
"With Land Rovers, you enter into a relationship. There a romance with Land Rovers. They're a machine of possibilities. I want the personality and adventure that comes with a Land Rover."
John, Donna and Findlay Cameron, Nairn, Scotland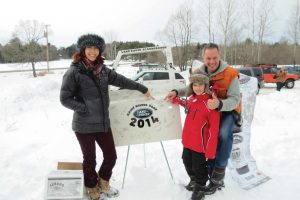 The Cameron family, formerly of Yorkshire, England, returned to the Winter Romp from their last visit, four years ago. They left their FC 101 at home and came along with their hosts, George and Joanna Bull, of Effingham, NH.
Having seen my off-road talents in 2014, Donna and Findlay passed, but John accepted a warm seat inside "Gilroy," my '97 Discovery 1. We watched several Land Rovers attempt — with great drama — to climb the Power Line Hill. A glance at my "All Season" tires made him ask, "You're not going to try it, are you?" "Buckle up," I said.
I made three tries before conceding and getting out of the way of other drivers. As an ever-polite Brit, John managed to say, "You back down quite well after a failed attempt!"