On a grey snowy day in March, Taylor Congleton met me to talk about his passion for Range Rover Classics. He and his business, Congleton Service, are in Colchester, Vermont, near Lake Champlain. Although Congleton Service works on all Land Rover models, we stood outside and chatted about all things Range Rover Classic.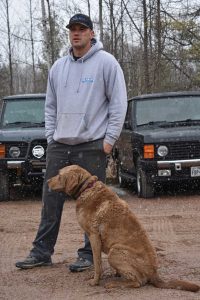 Taylor grew up on South Hero, an island nearby in Lake Champlain, and his stepdad had a Series II-A 88" that he used for snowplowing in the area, which gets over 80" each winter. He tells me this as it snows on us in the yard, where we're surrounded by over 20 Range Rovers in various stages of restoration and refurbishment. Sailor, his dog, sat at his feet as I wandered around, admiring the selection in his current inventory.
As a teenager, Taylor joined the US Navy's Fleet Marine Force. "They taught me to pay attention to the details, to do things in order. Nowadays I drive my mechanics crazy by insisting on everything being labelled, tracked, noted, and clearly boxed. With over 7,700 parts, you have to be orderly."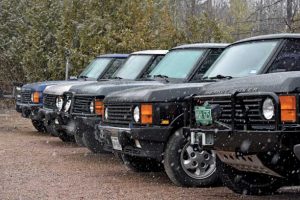 After the Marines in his early 20s, Taylor returned to the area and worked construction. In 2006, he saw and fell in love with his first Range Rover Classic, a '95 SWB in a dark green that was almost black. "I thought it was the coolest vehicle and I spent my whole pay checks working on it in my cramped garage under the condo. After spending so much money on parts at Rovers North, Mark, the owner, offered me the chance to work for them, making some money from Rovers for a change. I learned so much with them, staying for six years before going solo."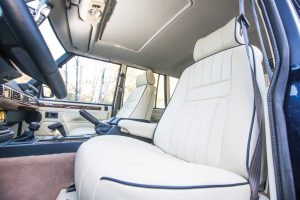 Since 2008, Congleton's has expanded to a 2,500 square-foot shop in Colchester. His reputation for being a stickler has also grown, and it's made him grin in the telling. He had been asked to check out a Classic for sale, pay the asking price and return it to his workshop. After inspecting the vehicle, Taylor refused to hand over the check, saying it was sub-par, had rust in the body, wasn't "restored" as advertised, and in short, wasn't worth another $48,000. A willingness to be so brutally honest has become a cornerstone of his working life.
His younger brother, Parker Heffernan, now takes care of social media and serves as webmaster. Kelly Schmoll takes care of tracking down parts that are up to standard — his standard. He touched these vehicles with care; I'd even say, with love and appreciation. Yes, Taylor is passionate about the preservation of RRCs.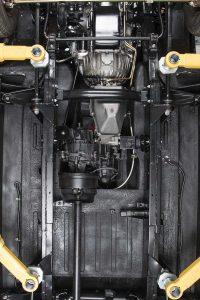 As a collector and builder, Taylor wants to influence the standards of restoring the Range Rover Classics. He's concerned that the coming generations won't have the chance to enjoy these vehicles unless others like him also restore them as thoroughly as possible. He talked of how it's a choice to save them, to retain their value, make the investment of time and money. Most of his customers could simply buy a new car for similar prices but they have the love for the comfort and prestige of these vehicles. The Classic is, "a limited resource. It's our job to take care of them for generations to come. They're part of the family, not a throw-away, easily replaceable SUV. This is for their children's memories. We aim for a 50-year life before the Classics need another rebuild. It's possible if it's done right."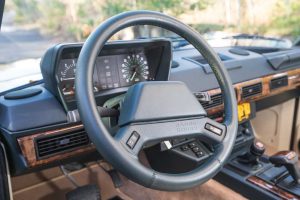 What Taylor calls possible is impressive. For example, one part took five years of experimentation to perfect. The fascia's plastic center gauge surround is nearly always broken and he admitted, "We've even bought whole Classics just to get that part from it." It's almost impossible to find and so his team worked on finding another source, ending up designing a mold themselves, and now it's one of their stock pieces. He gave me another example; the original ECU was made by Lucas, which might have a 20-year life. There's a battery in the unit which when it fails, often leaks over the wires and shorts out other wires in the ECU. Stuart Crisp, an ex-pat electrical engineer on staff, rebuilds them for Congleton's.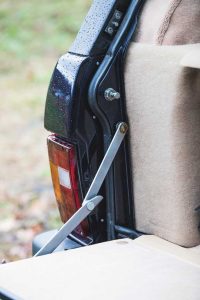 "It can take years to find the highest quality replacement parts," he said, "we're finally finding a source for yellow zinc hardware, which I believe has a much longer life than options. We want each nut and bolt to last for another fifty years." Taylor wants the best, especially with anti-corrosion techniques. I told him of my own Series back in New Mexico and he recommended that I leave it there for now, unless I only wanted to drive it in summer. "What's the point of that?" I asked. That led to a discussion of the many corrosion-resisting products available.
His customers' Range Rovers come from across the country. Given his penchant for meticulous work, his customer's desires, and the size of his company, Taylor can take on 3-4 complete restorations per year.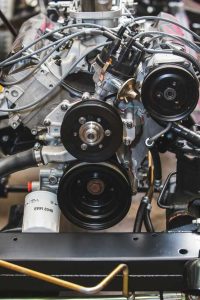 "The only way to restore is to make it as new, and that means all 7,700 parts are removed, and made as new — and yes, that's why so few do it. Some shops still call their Classics 'restorations', but in my mind, they're not. They are refurbishments." To Taylor, there are thousands of steps to a full restoration, which in his mind is the only way to do it. He has taught his team to take their time and cut no corners. "I'm a stickler and a pain in the butt," he laughed again, comfortable with his attention to details. For their restoration, the Classic is disassembled and then sandblasted, powder-coated — and yes, even that must be perfect.
If the customer so desires, he'll tear down the V-8, bore it out to 5.0 liters, strengthen internal pieces, add a custom radiator, and probably a whole bunch of other details that went out the other ear as I tried to write all this down. The result is that the restored Classic body now has much more power. That calls for an appropriate upgrade of the brakes and suspension. "You'll not be stuck in the right lane on the Interstate anymore," he asserted. I shook my head; I can only dream of that with my Series Rover.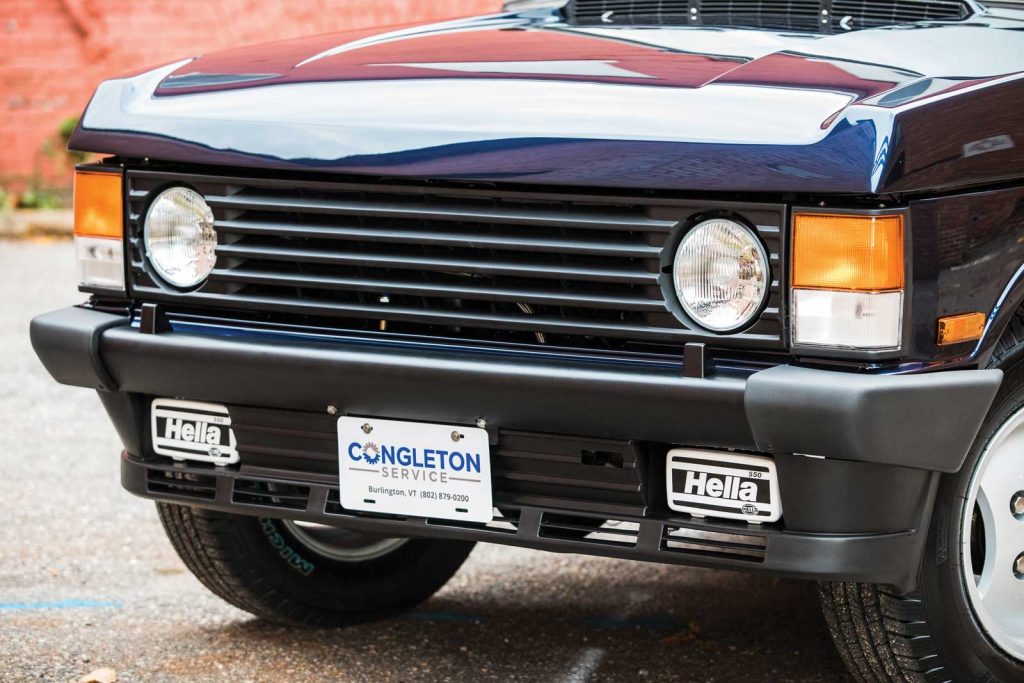 Owning a Land Rover is a like being part an extended family. Taylor is very much a part of the family with his passion for the preservation and enhancement of the Range Rover Classic. His enthusiasm in infectious; his meticulous work is inspiring. Taylor couldn't do anything else with a Classic but care for it as best as possible.