My EMS pager went off one morning. The island visitor could only say she was "in a cottage on the water" off a certain lane. It took 4 of us a worrisome 15 minutes hiking through brush between 10 different cottages to locate the patient.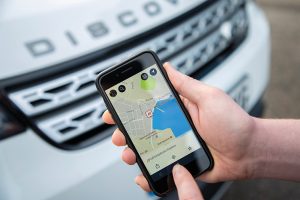 That's one reason why Jaguar Land Rover's partnership with the British technology firm What3App resonated with me, and why Land Rover's participation on Scotland's Isle of Mull sounded so fabulous.
Giles Rhys-Jones, the CMO of What3Words, explained in a phone interview, "In an emergency, every second counts. If you can't find the location of the emergency, there can be crucial life or death implications. If you live in a city or town, you have a street address that can be located in the event of an emergency [in the US, it's the basis behind the E911 system -ed.] But what if you live where there are no such addresses?"
What3Words' answer lays in words — three of them, to be precise. If you divide the world's land mass into 57 trillion, 3-meter squares (32 square feet), you can assign unique three-word addresses — using local languages — to every one of them. As long as you know the three words assigned to your three square meters, the app, using GPS coordinates, can identify your exact location.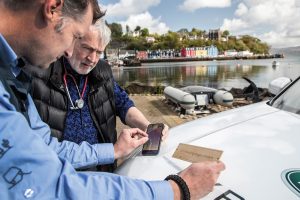 Scotland's Isle of Mull, part of the Inner Hebrides, houses 2,800 people over 800 square miles. Most of the homes on the island do not have a "street address," so identifying the location of a healthcare emergency became a real concern for Dr. Brian Prendergrast, a local practitioner. That's where Jaguar Land Rover stepped in.
Using the What3Word system, a fleet of Land Rovers, ferried over and driven by Land Rover Experience Scotland instructors, delivered a three-word placard to every house on the island. For an island that sees an influx of visitors during vacation periods — many of whom cannot even pronounce the Scottish names — Land Rover has filled a major need. We think it's Fabulously British of them.
[The app is available for Apple and Android devices. Typing the three words into the app brings up the exact location anywhere in the world; that's how I found out I live at full.known.rectangles -ed.]