With the SUV being a dominant driver of vehicle sales, you're besieged with online and television ads of vehicles dashing through woods or empty landscapes. The people inside look thrilled and excited that they're — gasp! — off-road. Yawn… Land Rover's been at this for 70 years.
Early in its history, Land Rover recognized that it would be important to get the details right creating a balanced vehicle that could perform multiple tasks on any terrain. One method resulted in a book, authored by then-Land Rover North America — which simply laid out the facts and let readers arrive at their own conclusions. Another was to create opportunities to demonstrate Land Rovers to new and potential owners, separating Land Rover from the pack of automotive claimants. That's been the role for Land Rover's instructor teams in the UK and North America.
It's been my good fortune to spend time with and learn from many of these instructors, most recently, Chris Tefke, of Joppa, MD.
Chris grew up within his family's body shop and towing company, so winch-based recoveries became second nature to him. When he joined the off-road Baltimore Four Wheelers, he knew from experience where he would be recovering stuck vehicles. In short order, Chris moved to serve as a safety instructor with United Four Wheel Drive Association, which in the 1990s, received sponsorship from Land Rover.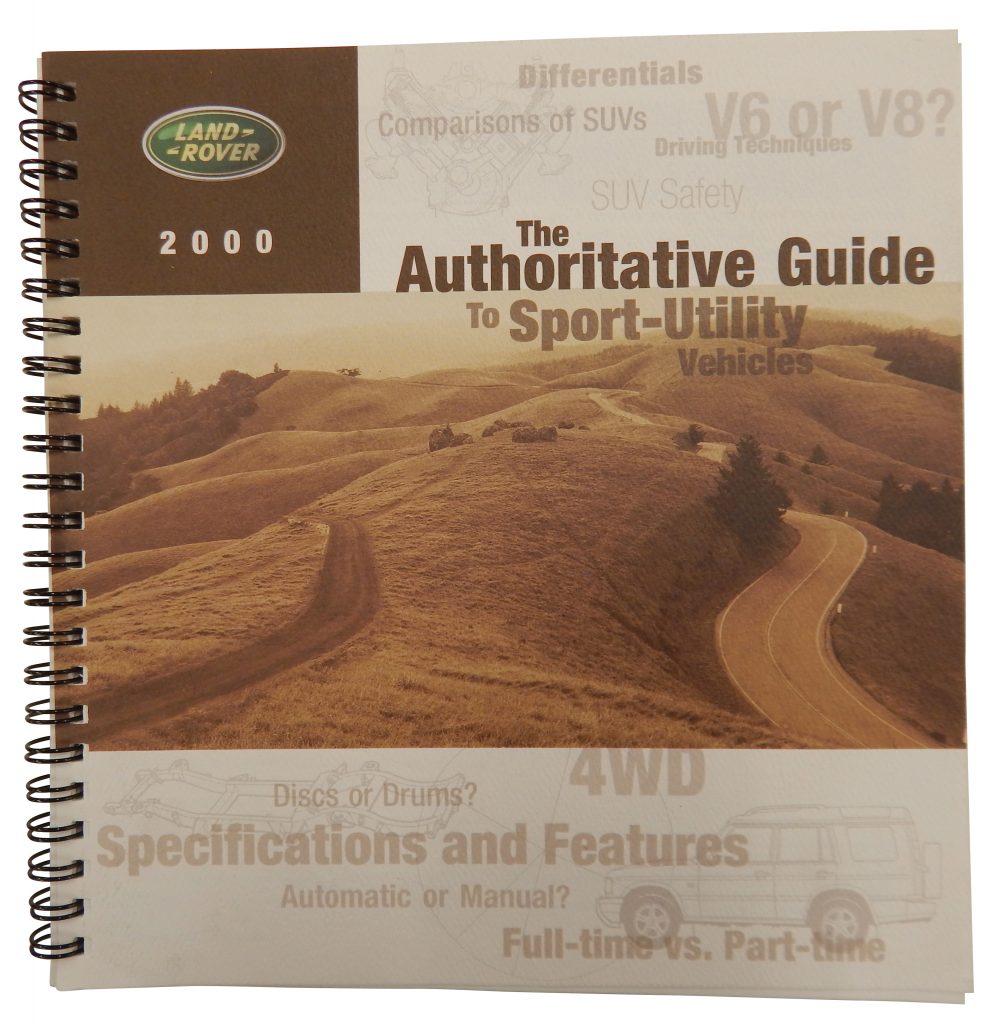 His knowledge of Land Rovers was gleaned from his United events and, of course, the famous Camel Trophy. When Land Rover's Bob Burns first contacted him in 1995, Chris had the chance to see the level of professionalism of its trainings and special events. "I was drawn to the exacting detail with which Land Rover's team presented its vehicles and taught owners its capabilities. Some of the team members came through the Land Rover Experience Schools, some from Camel Trophy competitors, and others through specialist shops and organizations. I knew I wanted to be a part of this team." In 2004, when Bob Burs offered him a position, Chris agreed to "start over," trading supervision of a 25-member team to "low man on the totem pole."
It's a move he's not regretted, and he's combined Land Rover assignments with the special events company, D-R-I-V-E Inc., founded with his wife, Beth, and his family body shop and towing business. Special moments have been helping restore the Great Divide Range Rover in 2014, and helping maintain the Seres I of JLR Brand Vice President Kim McCullough.
This past October, I watched Chris speak to the hundreds of enthusiasts gathered at the ROAV's Mid-Atlantic Rally in Pembroke, VA. He identified himself with the "solid axle and body on frame" enthusiast, but also cheered on "the engineering excellence and new enthusiasts who will keep the marque moving forward." Chris demonstrated this amply by taking a new Range Rover onto the trails.
In his quest to connect his skills, knowledge and talents with other enthusiasts, Chris is one of the "Fabulously British."