Jaguar Land Rover committed $1.3 billion to create an Engine Manufacturing Centre in Wolverhampton, UK, starting in 2014. The Ingenium range of 2-liter engines began with a diesel in 2016, followed by a petrol version in 2017.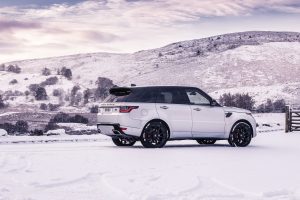 This critical commitment enabled Jaguar Land Rover to produce their own engines again to meet the differing requirements of each marque and the ever-increasing regulatory demands worldwide. Most impressively, it empowers JLR to take advantage of the latest in engine technology.
The newest Ingenium is a 3-liter inline 6-cylinder, which replaces the previous 3-liter V-6. As Nick Rogers, Director of Product Engineering, noted in an interview, "An inline 6 is inherently smoother than a V-6." The inline is armed with an electronic supercharger, twin scroll turbochargers, and an electrohydraulic variable valvetrain that enables instantaneous changes in intake valve lift. Together, these enhancements add smoothness and efficiency. It's coupled with an MHEV 48-volt regenerative braking system that adds accelerative torque and further smooths out start/stop actions. Land Rover made certain that this MHEV system would be housed so that it would not detract from sideslope angles or wading depth.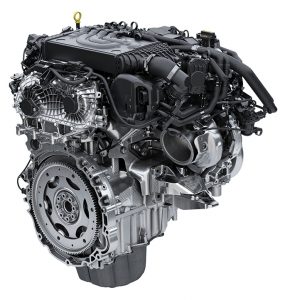 Dave Larson, the Product Planning Director for JLR North America, gushed over the new engine, available to start only on the Range Rover Sport HST. It delivers 396 hp and 406 ft lbs of torque. Dave said, "The power and performance are phenomenal. It delivers V-8, even diesel levels of torque at very low rpms. I'm a ski enthusiast, and when I drove the steep roads to the trails, the Sport never had to downshift to hold or increase speed. This will also mean better fuel economy."
You have to return to the days of the Series IIA to find another inline 6 in a Land Rover, and that one started life in Rover cars. The growth in the Ingenium engine range demonstrates anew that Land Rover remains committed to advances in engineering. We look forward to these engines in other Land Rover models, including, of course, the new Defender.