I spend my work days behind the steering wheel of either the "QE I," my '66 Series IIA 88" SW, or "Gilroy," my '97 Discovery I. Sometime this fall, I'll get to spend considerable time behind the steering wheel of the yet-unnamed '67 Series IIA 109" Station Wagon.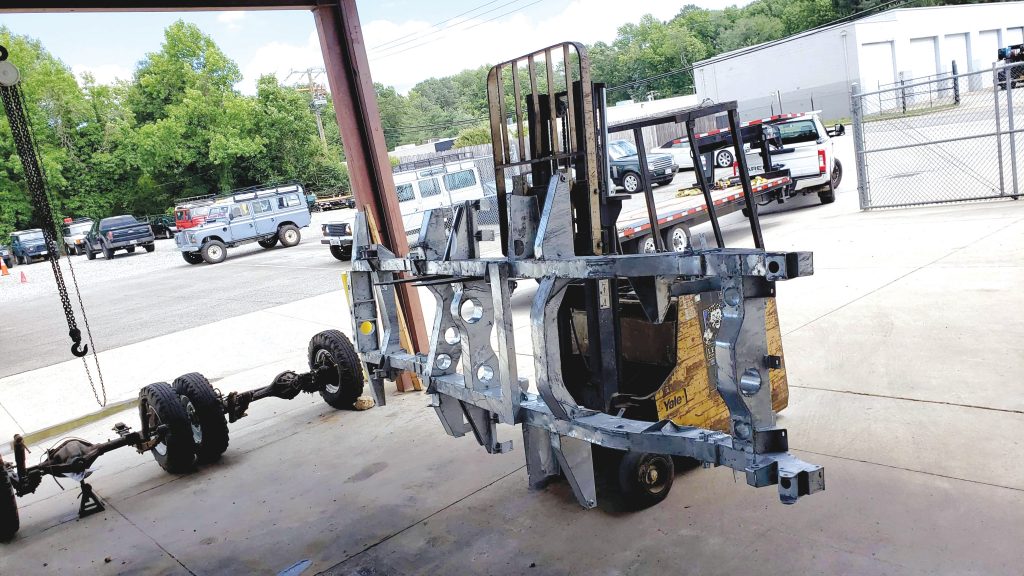 It's tough to explain my desire for the five-door station wagon. Land Rover's contemporary advertising claimed seating for up to 12 people in "car-comfort." Three people could each have a front seat squab (one would become particularly intimate with the the three or four levers between their legs), three more could occupy the middle seat, and six could wallow in the thrall of two inward-facing, unsprung benches located above the rear leaf springs (only four if the 109 came with optional jump sets instead of benches). In either configuration, knees will be knocking against each other. The LWB 109 dwarfs my SWB 88, but in reality, it's not that long. With an overall length of 14 ½ ft, it's only a few inches longer than a MINI Countryman.
Nevertheless, I felt as though I must buy a 109. It can't be for the seating capacity. In 28 years of ownership I've only filled my 7-seat 88" station wagon a handful of times. I'm not even certain I have 10 or 12 friends who would ride with me.
It certainly can't be for the snappy acceleration. When new, the 109" would only reach 49 mph in a standing start quarter-mile. Top speed in a contemporary road test was an estimated (generously) 73 mph, with the 2.25 4-cylinder. The claimed highway cruising speed of 65 mph must not have included many hills.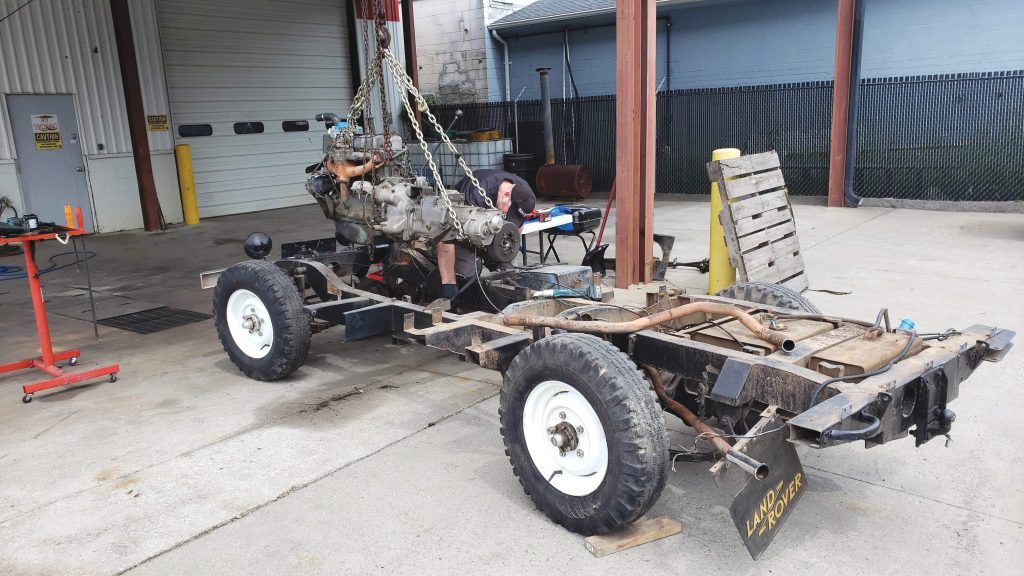 Nor could it be for the handling. A beefy leaf spring suspension assures a firm, perhaps even harsh, ride. Four turns lock to lock of a very large steering wheel means you can cancel your workouts with your personal trainer. The 45 ft [!] turning circle means maneuvering would require considerable time and patience (think Austin Powers making Y turns in the golf cart). Drum brakes on each wheel attempting to slow down the curb weight of 3,740 lbs will have their work cut out for them.
No, it must be for the story; behind every Land Rover should lie a fascinating tale. The QE I came to me when its previous owner, known in off-road circles as "The Terminator," decided to cull his fleet — the stock one had to go. Not until after I purchased it did I hear of the time it fell over a cliff. Gilroy came with a raft of decals implying a host of mother-daughter adventures, confirmed by the moist eyes of the mother on the day I bought it.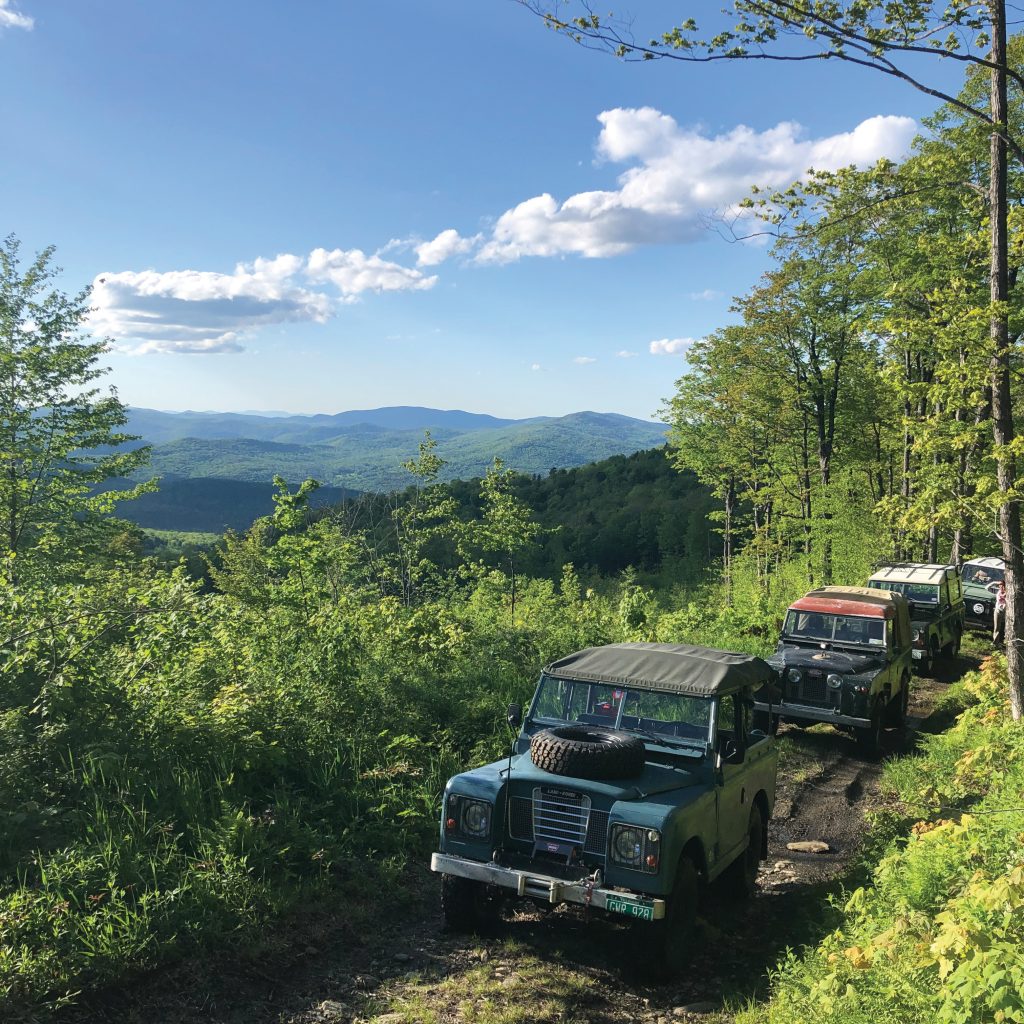 My 109 came with provenance [see Winter 2019 issue -ed.] The body carries with it memories of Bill Rickman, a founder of what grew into the Rover Owners of Virginia and an early participant at the long-running Mid-Atlantic Rally. The back story and a collection of faded photos made it clear that this 109 created a host of adventures for Bill and his family. What it lacked in cosmetics was matched by the absence of an engine, transmission and transfer case — and oh, yes, the frame was toast. Without those critical features, the 109 would remain stationary at Sarek Autowerke in Glen Allen, VA.
Not for long, for Ralf Sarek had hatched a scheme. A '75 RHD 109, in absolutely stunning condition, also sat in his back lot. Its owners, Nathan and Phyllis Brandel, commissioned the Sarek team to upgrade the 109 with a new coil spring frame, disc brake conversion and a change in the drivetrain. What to do with the existing frame and drivetrain? Might someone with a 109 buy it and have it installed in their Land Rover?
As we say in Maine, "Ah-yup."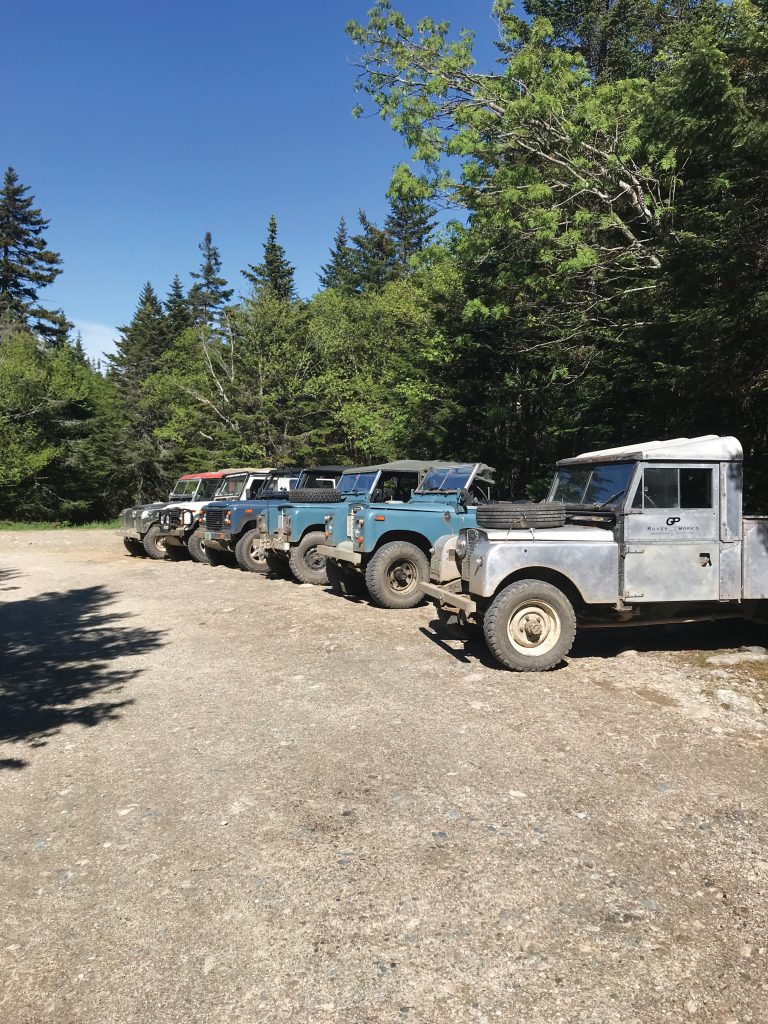 The frame and drivetrain will come from the Series III of Nathan and Phyllis Brandel, Williamsburg, VA. "Your frame has had many adventures throughout Africa," Nathan said in a phone interview, "starting in Zambia, then Malawi and finally, Zimbabwe. We were stationed there and wanted to drive a classic Land Rover — something older than a Defender, which we saw everywhere — around the country. It was a bit of romanticism, I guess. When we bought it, I had to use the hand crank to get it started and it ran poorly until I made some adjustments."
With the transformation of the Brandel's 109 underway, my new-to-me frame came under the gimlet eye of the Sarek team. As the frame had been assessed as "very good," my intention had been to Waxoyl it and use it as is, but as Ralf Sarek reminded me, "We have standards." So it was stripped, cleaned and sent off for galvanizing. With the refurbished frame will come the "while you're in there" items such as a new wiring harness and brake lines.
It's been many years since the Rickman 109 attended a Mid-Atlantic Rally, but the Sarek team wants to complete the refurbishment in time for this year's event [October 3-6] at the Wheatland Farm in Pembroke, VA. It's a mere 903 miles back to Maine, should 10-12 friends wish to join me on the return trip.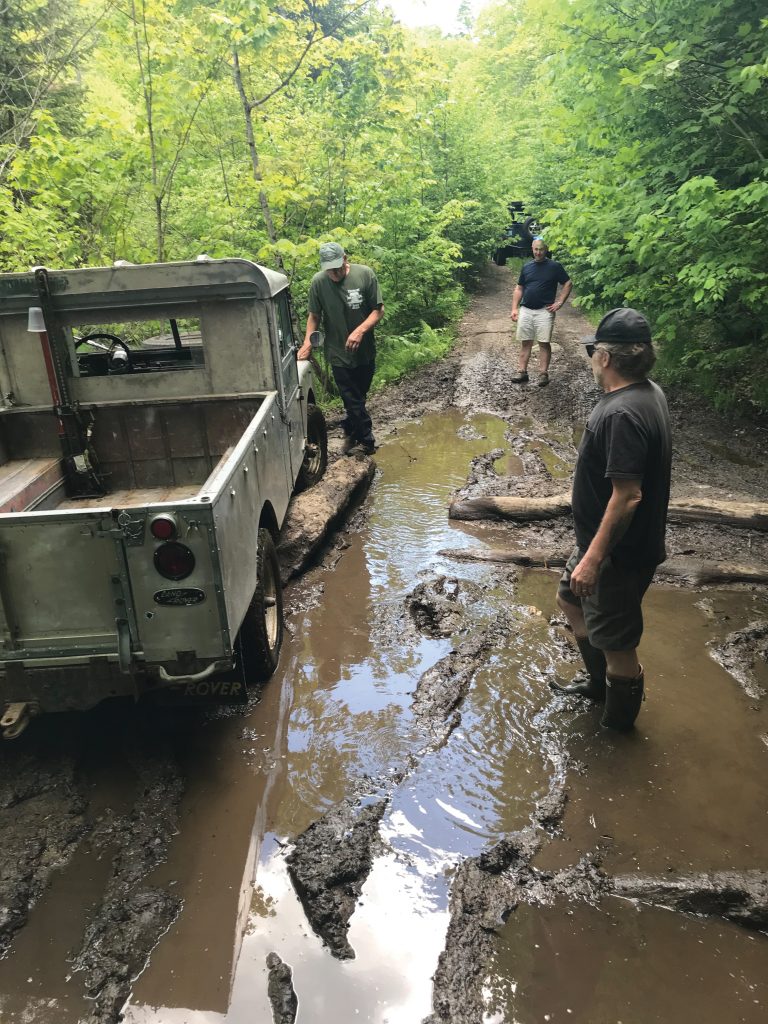 I started writing this column when Forrest Gump dazzled critics and the first Lion King hit the theaters. The music of Oasis, The Beastie Boys, Grandmaster Flash and Furious Five filled the airways (not your phone); Tracy Byrd sang of the "Lifestyles of the Not So Rich and Famous." You watched Friends at NBC's appointed hour because you couldn't stream it later.
BMW bought Land Rover, which offered only three model choices: the Range Rover, the new-to-the-US Discovery (5-speed manual or automatic transmission) and the then-new NAS Defender 90 — which won the coveted "Four Wheeler of the Year" award.
A year later, I became Editor and blithely assumed that from that exalted post, I could schedule myself at will to attend any Land Rover event of my choosing. To quote from Clueless, "As if!" So I'm drooling over the photos posted by readers participating in the Solihull Society's National Rally in Colorado, and whining over missing the Muddy Chef Challenge in Manchester, VT.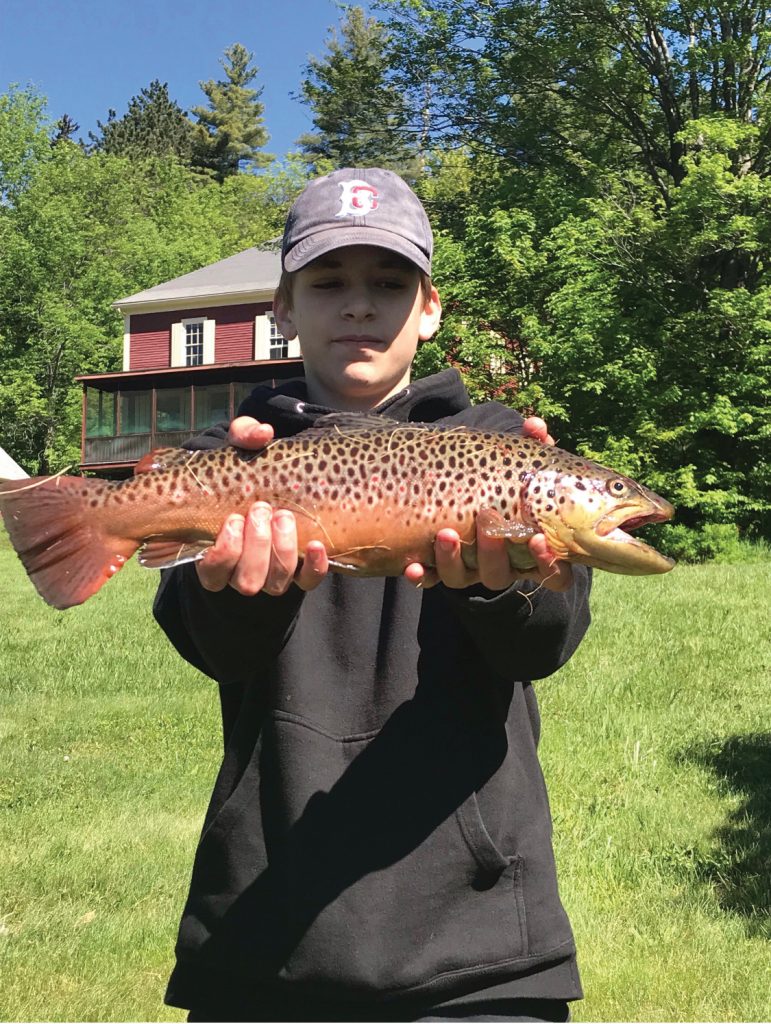 I'm equally saddened that time constraints stood in the way of the first gathering of the newly-formed Vermont Rover Club. Glenn Parent of GP Rover Works, Woodstock, and Dave Sweetapple, Brattleboro, organized a weekend event in June, held on the grounds of the Meccawe Club, a private fishing club in Reading. The fun included trail rides, trout fishing, and a great family time with enthusiasts of all ages. The group of 20, largely Series Rovers, then drove up Okemo Mountain, hiked to the summit, marveled at the views from a fire tower, and of course, talked about their Land Rovers.
There are many Land Rover events around the country that provide enthusiasts with opportunities to learn about the capabilities of their vehicles and themselves — all while enjoying the camaraderie of other enthusiasts. If I can't make all the events I want to attend, I do have the good fortune of meeting the most fascinating group of people who comprise the Land Rover community. Whether in person, online, or in conversation, every enthusiast seems to have an intriguing back story that complements their choice of Land Rover. The energy and efforts of organizers warrants praise and applause — I only wish I could do so more often in person!
In a Land Rover, getting there is far more than "half the fun."  A Land Rover makes you want to jump behind the steering wheel to start a new adventure. I'm looking forward to mine behind the wheel of a 109 SW. I'll be working on strengthening shoulder muscles for those 44-foot turning circles.