For many years I sat behind a computer screen in San Francisco, working as a video game artist. My job was to create the landscapes essential for any successful game series. My vehicle of "choice" was my '95 Ford Explorer – chosen because my sister gave it to me. Immersed in the virtual world, I daydreamed about enjoying the real world landscapes of Northern California.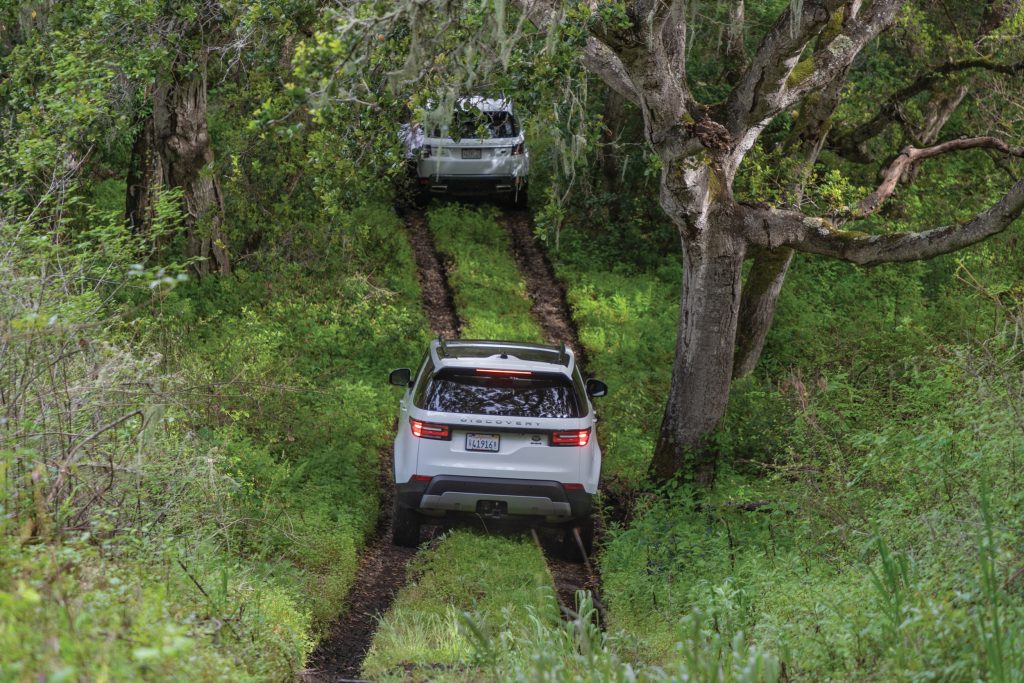 In 2007, I went looking for a vehicle that would actually take me off road. I must admit that an early consideration was a then-new 4-door Jeep JKU. Surely I could find a Jeep club through which to learn the ropes, but the one club that captured my interest let me know – in no uncertain terms – that I should not bother applying if my membership came with a 4-door!
Then my sister told me of an '01 Discovery II for sale. Immediately I had visions of off-roading  and camping in the Sierra Nevada like never before. Fast forward a couple of weeks and I now owned my first Land Rover. Even before taking ownership, I ordered parts to begin modifications. (When I find a new interest, I fall very far down the rabbit hole.)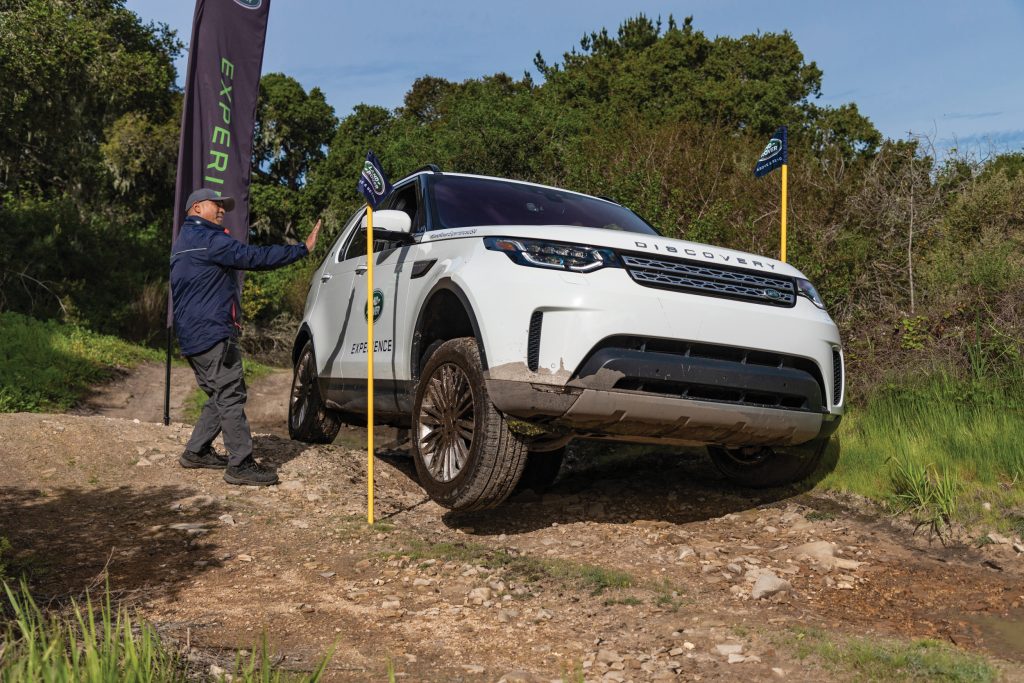 Diving further into Land Rover enthusiasm I joined the Northern California Land Rover Club. My first meeting involved a food drive for the holidays – the right kind of activity for me. And everyone I met seemed friendly and enthusiastic, super-obsessed with their Land Rovers. Although their newest member at the time, I found myself enjoying Land Rover forums. Within a few months, Club Secretary Mike McClung nominated me for the Board of Directors. Meanwhile, I continued my dual interests in enhancing my Discovery II and learning everything possible about the historic Camel Trophy events. In 2012, I became the Club's president.
Continuing deeper down the rabbit hole, I found a Craigslist posting one day for a job as an instructor at the Land Rover Experience in Carmel, CA. I realized that I met their qualifications to apply, but the part-time nature of the job and a two-hour commute rendered it impossible for me. It got me thinking about a different career path, and a year later, I founded 4xFar Adventures to teach off-road driving vehicle recovery and trip planning. In 2017, I met the LRE Lead Instructor Justin DeMayo and told him of my dream to work at the Quail Lodge Experience.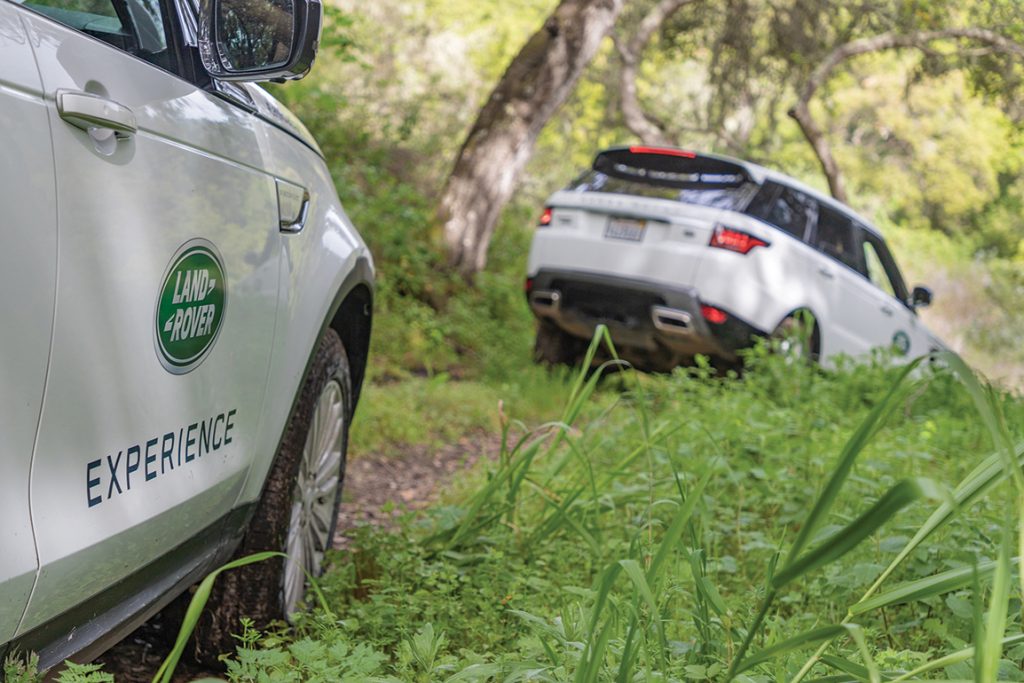 A few months later, on a whim, I asked Justin if there were any plans to hire new instructors. Although it had been two years since the last vacancy, the Rover gods must have been looking down on me that day as he granted me an interview. For the driving portion, we took my Discovery on the trail network while Justin explained the position to me. I had to pay attention to his questions, my answer, his driving instructions – all the while making sure I followed proper off road driving techniques. Juggling the multiple tasks would prove a great initial training for the demands of the position.
Once accepted, I found myself in a classroom with Camel Trophy competitors Daphne Greene, and her teammate Jim Swett (1995 Mundo Maya), and Jim West (1992 Guyana), as well as the Lead Instructors from the other two LRE's, in Asheville, NC and Manchester, VT.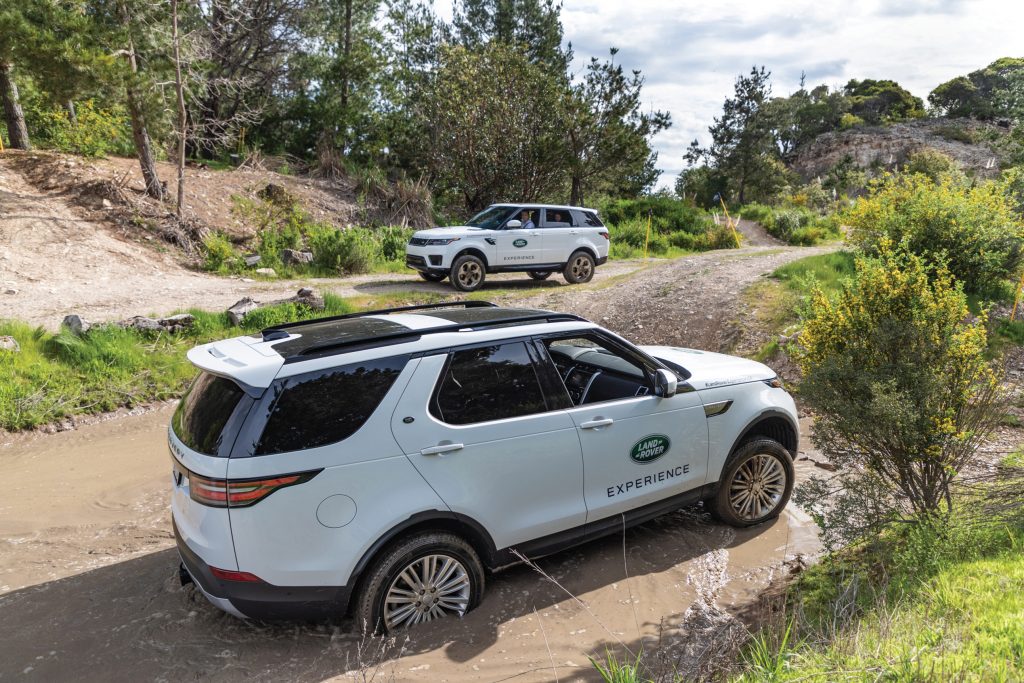 The two-week training opened with a brief history of the LRE program in the USA. From there we covered a myriad of topics from understanding how different 4WD systems work (part time, full time, permanent, and all wheel drive), technique vs. technology, working as a team and relationships with our guests.  There are a myriad of reasons why someone shows up at the Experience, and we seek to cater to each of their needs.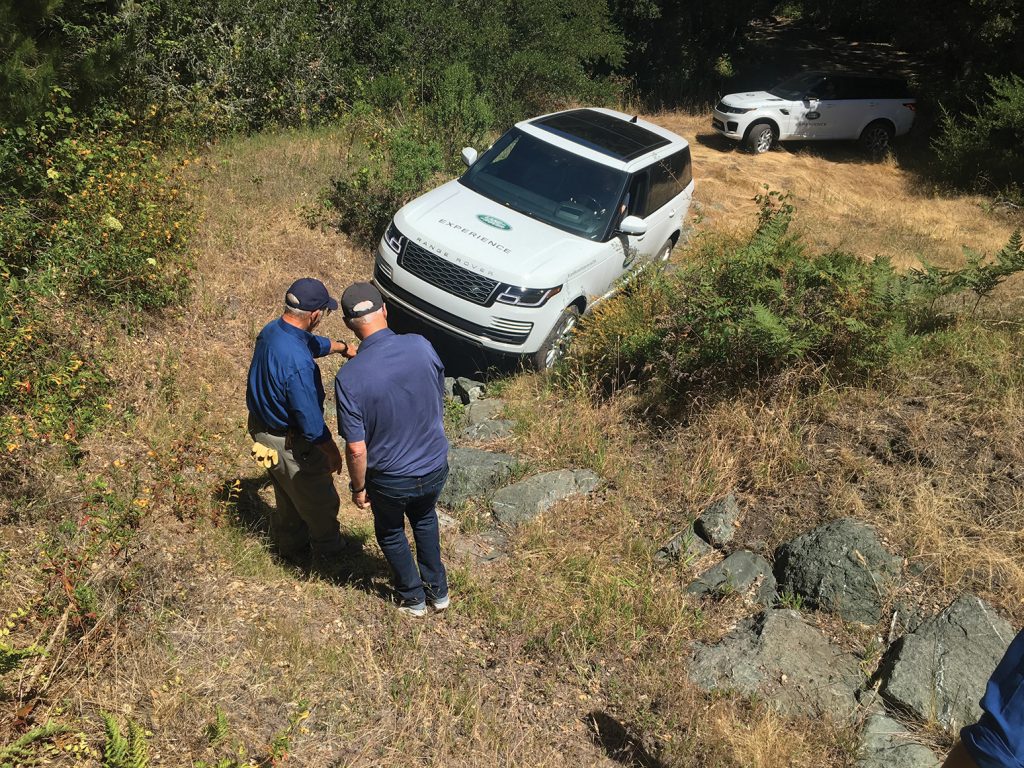 After a few days in a classroom setting, the potential instructors started putting driving concepts to work. The Lead Instructors mimicked guests to create real-life scenarios for us. Though each lesson is individually catered to the guest, our instructional plans must meet LRE standards. Every lesson starts with a walkaround outside of the vehicle, explains clearance angles (approach, ramp breakover, and departure) and how they affect the off-road prowess of the vehicle. Clearance under the vehicle, the impact of tires, setting up the vehicle for driving on the trail, and expedition-oriented driving ("As slow as possible, as fast as necessary") are all covered during the introduction.
An instructor must also remain aware of the pace of the lesson. Is the guest needing more or fewer technical trail obstacles?. Are they grasping important driving techniques? Where are we within the trail system? Do you have time to reach that great spot for a photo or do you have to head back to the office in order to meet your next guest for their lesson? We always want our lessons to end on a high note, something memorable for the guest to leave with, a smile on their face and a desire to come back for more.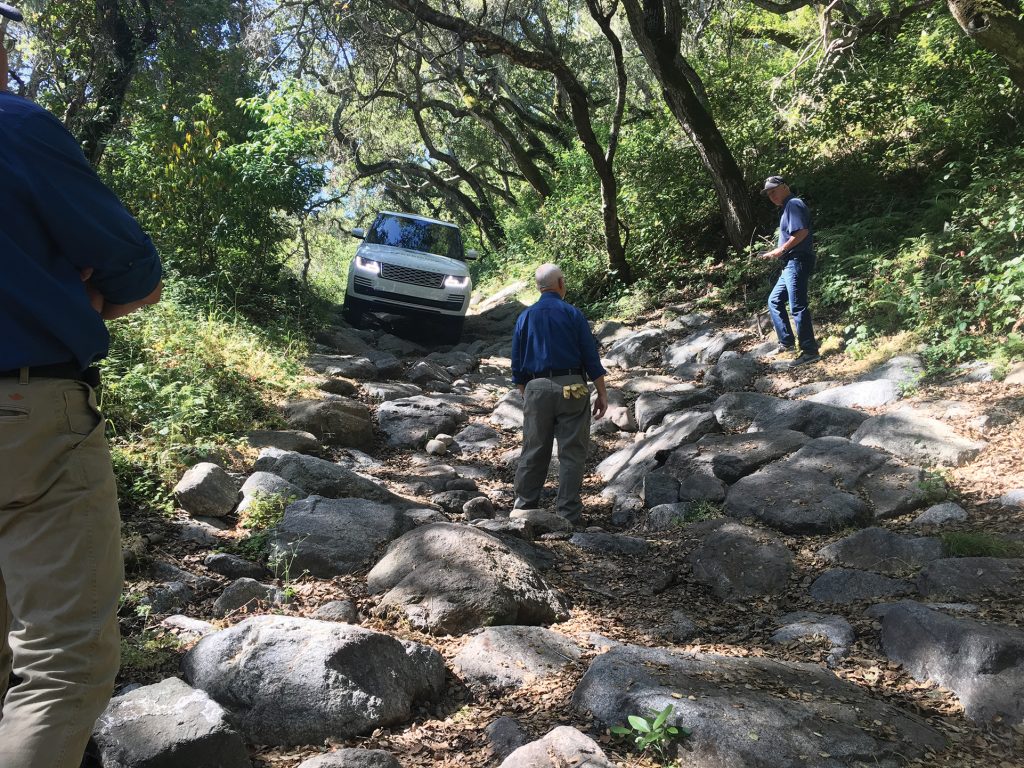 After the two week training period, a written exam, many sample one- hour test lessons, and too many vehicles washed to count  (every vehicle used for a lesson is cleaned by the instructor) I became a Certified Land Rover Experience Instructor. At Carmel, the bulk of our lessons are two or four hours long, and I've worked hard to build up lesson plans.  There are no signs to mark the trails, just a paper map with trail names on it, so I've had to navigate by reading maps. It can take a couple of years to be really familiar with the specific locations, trail names and how they all interconnect with each other – I'm still learning!
So here I am, 12 years after joining the great Land Rover community, living the dream I thought would never happen. It's been such an incredible journey; I'm so thankful to everyone who has been a part of this adventure with me!
Land Rover Experience Vermont – Gene Schubert
As a child, I rode around in my father's Series IIA, which we used for our family's winery in northern California. During my college years in southern California, I worked part-time as a parts person at the Land Rover dealer in Newport Beach. There, I purchased my first Land Rover, a '91 Range Rover Hunter.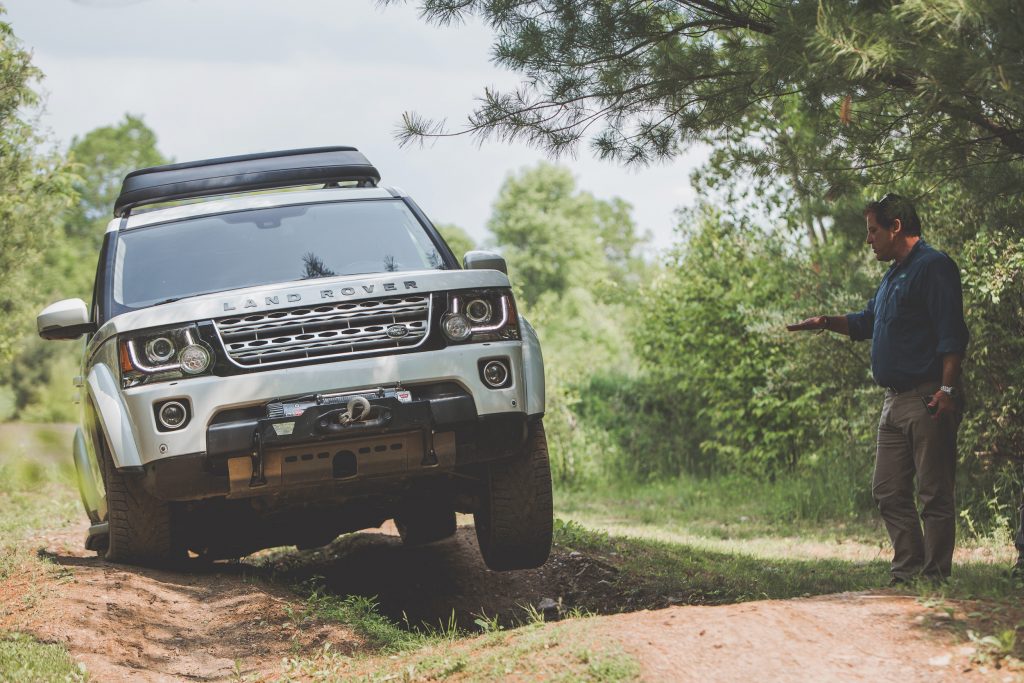 After moving to Vermont, I attended the British Invasion event in Stowe, VT, and tackling the Rovers North Trials Course there, found myself in first place and the winner of a new set of tires — perfect for my first Vermont winter!
Land Rover also had a presence that year, seeking applicants for both the Camel Trophy and the then-new Land Rover Experience Centre in Manchester, VT (the nation's first). I jumped at the chance and found myself attending courses at the Land Rover University in Lanham, MD.
I'm so grateful to be a part of the Land Rover Experience and witness its growth. It's also encouraged me to purchase a '94 NAS Defender (plaque #008), an '04 Discovery II G4 Challenge, and to complete my life's circle, a '66 Series IIA 88" Station Wagon — just like my Dad's. My marque enthusiasm remains as strong today as it was when I was that 11-year-old boy, sitting in the jump seat of our Series IIA.
Land Rover Experience Vermont – Bill Marinaro
I developed a passion for the brand early in my life. My first Land Rover was a '62 Series IA — interesting and fun to drive. That would lead me to eventual purchases of an NAS Defender 90, a Discovery I and II, and my favorite, my current '91 Range Rover Classic.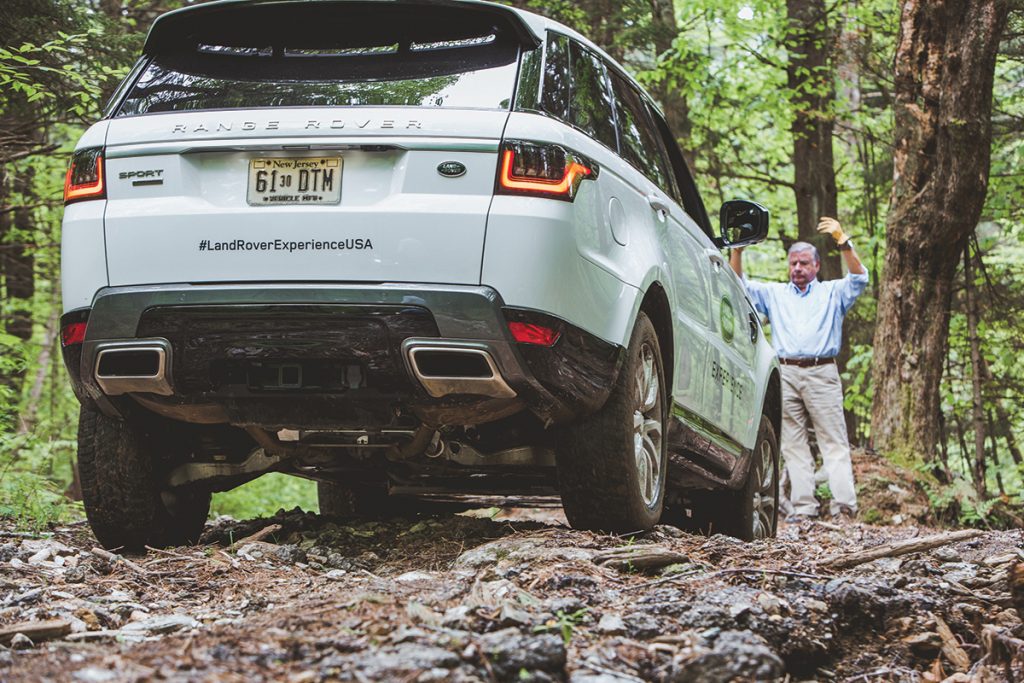 About 25 years ago, a friend called and asked if I would become an instructor at The 4×4 Center, Williston, VT, for a planned event. Years later that led me to a position with the Land Rover Experience in Manchester, VT, as well as occasionally working with the best of the best, as a member of the Land Rover Mobile Team. Their Land Rover special events are, well, quite special!
I feel very fortunate to combine my twin interests in meeting and interacting with fascinating people and sharing my Land Rover enthusiasm.