The announcement of the new Defender has raised a storm of protest and a tsunami of appreciation for the NAS Defenders imported by Land Rover North America from 1993-1997 [There was no 1996 model and a few leftovers were sold into 1998 -ed.] Enthusiasts have kept their spirit and presence alive through their own hard work and those of specialists who maintain, repair, refurbish and restore them.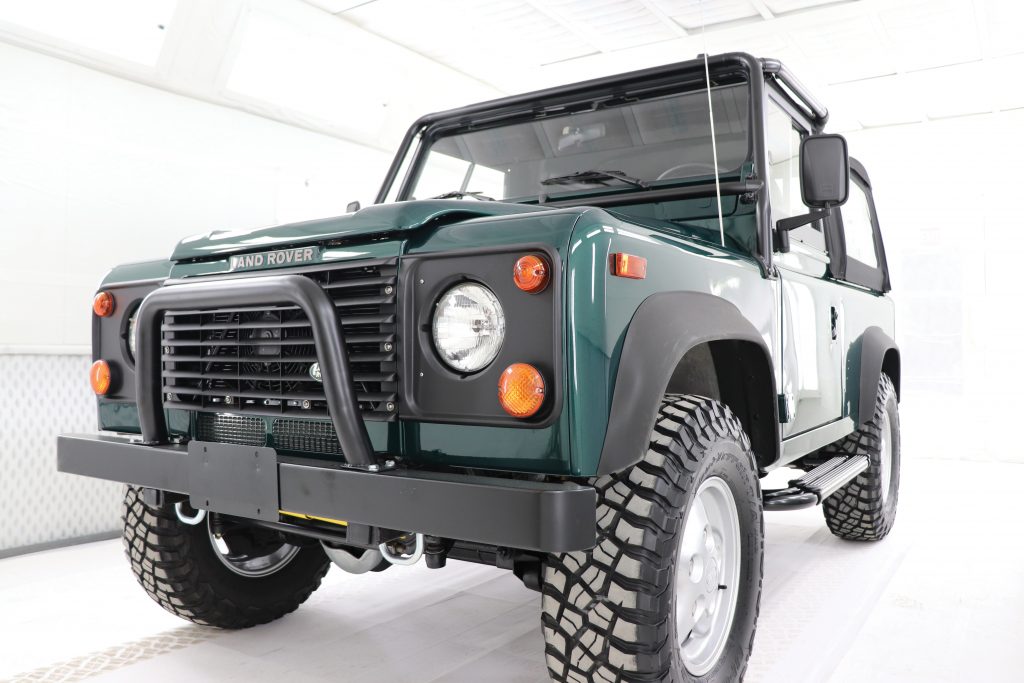 Coincidental to the announcement of the new Defender came an email from Mike Smith at East Coast Rover, Rockland, ME. "There's a really low mileage Defender here that I think you'd enjoy seeing," he wrote. The visit occurred the day after the reveal of the new Defender on September 10th.
The owner wished to remain anonymous in print, but shared his appreciation for his Defender in response to email questions.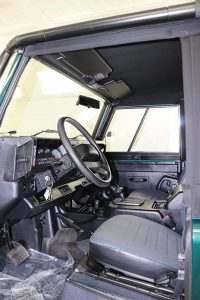 "I have spent a lot of time over the years in the countryside of the UK and Europe, as well as in the bush of Africa. The Defender is the vehicle of choice for locals in many of these places. It is a classic and I have always admired their beauty, style and practicality. They are nostalgic and take you back in time. They put a smile on my face. As my three young children say, 'Defenders are cool!'"
"I was dead set on a 1997 NAS Defender 90 in British Racing Green, with a soft top. Not many British Racing Green ones were sent to the USA. Finding one was like the proverbial needle in a haystack. Patience paid off when East Coast Rover found one for me in Massachusetts this past Spring with just under 10,000 miles on the odometer. Mechanically, it was in great shape, but I wanted to give it a fresh paint job."
Luke Priestley is the painter at East Coast Rover and he took the vehicle down to bare metal, primed and painted it, and then baked it in their paint booth. With its new Rovers North top, it looked spectacular in person. Mike Smith and his crew also tackled the work needed to ready the Defender for daily use again: changing out all fluids, replacing old hoses and lines in the engine compartment, bleeding and checking brakes and clutch action, and installing a stainless-steel exhaust.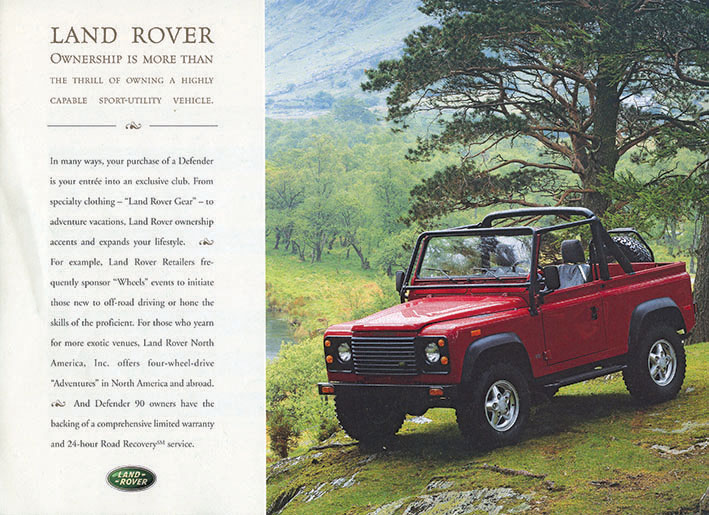 The owner expressed his delight with the completed work. "East Coast Rover's knowledge of Defenders is extraordinary. Their work is to the highest professional standards. I wanted our Defender to endure for generations, an heirloom that could be passed along to our children. As the watch company tag line reads, 'You never really own a Patek Phillips, you merely look after it for the next generation.' My kids are already negotiating over who will get it and they are not even driving yet!"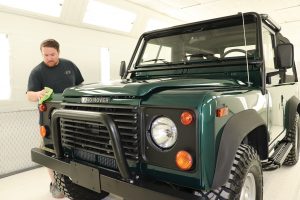 "Our Defender will be used on our farm in upstate New York, where we will raise truffles and fresh mushrooms. Not only will it be useful in the field, but it will become an appealing element of our marketing program. I own a number of classic cars, from a '64 Mustang convertible to a '91 Jeep Grand Wagoneer Final Edition, and I've owned Range Rovers for 25 years."
"I love piling in the Defender with the family and our dogs. We're an outdoor family and spend a lot of time in the countryside together. The Defender is the ultimate country vehicle. It always puts a smile on my face!"