When it comes to skiing, little Vermont has made a big impact!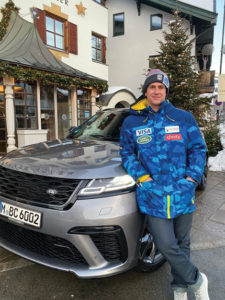 Ryan Cochran-Siegle, Starksboro, VT, won his first World Cup race in December, 2020. His victory on the famous Stelvio course in the Italian Alps made him the first American Men's Super-G champion on that course since Bode Miller's win 14 years earlier.
A member of the 2018 US Olympic Ski Team, Ryan joins his mother, Barbara Cochran (a Gold medalist at the 1972 Winter Olympics), aunts, uncles and cousins who have won national championships and Olympic medals. Barbara told us, "I'm ecstatic! Eight years ago, Ryan underwent major knee surgery and he could not ski for 18 months. He took the recovery in stride and has worked extremely hard. I think he has the potential to become the next Bode Miller."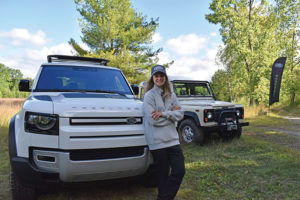 Jessie Diggins, Stratton, VT and Afton, MN, became the first American to win the cross-country FIS Tour de Ski in Val de Femme, Italy in its 15-year history. Calling her victory "a life-long goal," she credited her win to "an amazing team atmosphere that gave me wings up the hill today." Indeed, the women's and men's teams achieved 13 podium finishes in 2020.
The partnership between Land Rover and US Ski & Snowboard means that Ryan tackles snow-covered roads in a Range Rover Velar while competing in Europe, and Land Rover Ambassador Jessie enjoys a Discovery Sport. To get the most out of her Land Rover, Jessie spent a day training at the Land Rover Experience in Manchester, VT, last fall.
We think it's fabulous that Vermont nurtures so much winter sports talent. It's Fabulously British that Land Rover partners with US Ski & Snowboard.